USA East Coast Travel Guide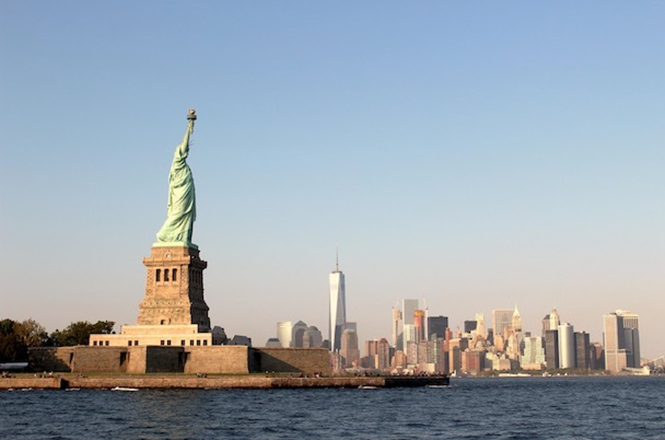 How about an unforgettable and fascinating trip to the East coast in the USA? I suppose you could not stay away! Its coastline cities will make you wholly delighted and shocked! This area of the country means, of course, beaches and fantastic and picturesque nature that takes your breath away. Before you book trip though, remember your USA ESTA!
Where the Eastern part of the United States of America is kissed by the enormous North Atlantic Ocean a miracle happens, you are merely witnessing the beauty that is difficult to find somewhere else. As we all know, the United States is a vast country with various climate conditions and modern infrastructure in combination with mountainous areas. All of these make it unique and attract people's attention from all over the world. But now I will concentrate on the East Coastline that surprises us with its magnificence and glory.
Washington, Baltimore, Philadelphia, New York and Boston – are cities which are worth visiting and make you stand in awe.
As traveling always connects to high expenses and everyone wants to save money during the trip, it is essential to be prepared in advance to avoid waste. That's why I tried to take into consideration all these issues and included some helpful advice. So, it is time to start our traveling!
Our first destination is Washington, D.C., the capital of the United States of America, the official name of which is the District of Columbia. Do not confuse it with the same name state, located in the North-West of the country. Maybe I will talk about it someday.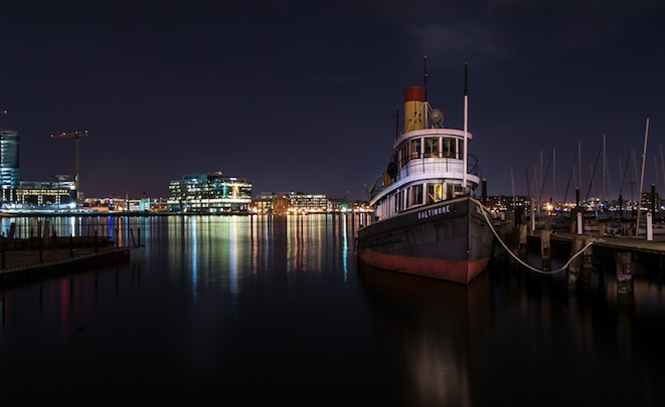 My dear traveler, now let's see and learn what fascinating places are possible to visit here in Washington. First of all, leave your luggage at an affordable and excellent hotel – The Architect, that is situated at 1025 15th Street NW. It will cost just $89 per day, not much for the hotel located in the city center. Then snack somewhere, for example, at Old Ebbitt Grill (address: 675 15th St NW), where you have a chance to eat delicious food for a small sum. Afterward, have a look at the beauty of Washington and visit following places. Start from the National Mall, the most visited national park dedicated to people whose share was significant in the development of the history of America and who paid sacrifice in service to their country. Other sights are the Washington Monument, the Lincoln Memorial, the World War II Vietnam Veterans Memorial…and that's not the whole list of must-see things here. You definitely should come to visit all of these, because It's impossible to tell how beautiful these places are, as stated, it's better to see with your own eyes.
Washington, D.C., is not Washington without the White House, which is the only private residence that public can visit for free. So, prepare your cameras and explore this place from inside, beautiful interior, 132 rooms, 35 bathrooms and six levels in residence are waiting for you!
If you have never been to Washington before, you should also spend some time at the Tidal Basin. This place is mainly attractive in Spring when cherry blossoms begin to bloom; everything becomes pink and white bewitching tourists. After visiting Washington, you'd better go straight to the neighboring city that deludes with its beauty.
As I have mentioned above, the next place is situated nearby. If you have a car, you can reach it without any difficulties. By the way, I am talking about Baltimore.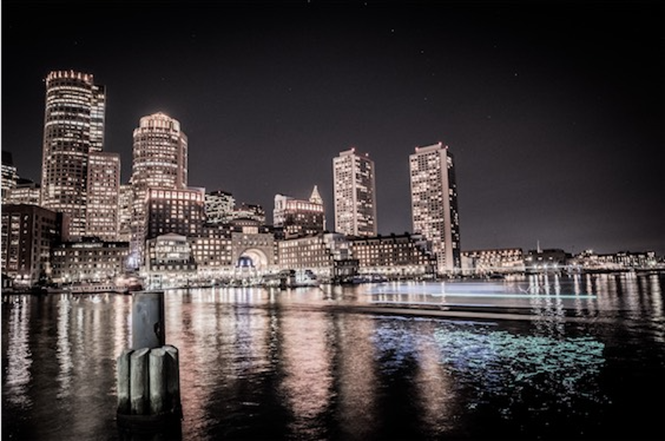 Baltimore is a vibrant, culture-rich East Coast city that boasts modern museums and beautiful nature. The most famous museum is the Baltimore Museum of Art (the most massive Art Museum in Maryland), situated in Charles Village. It should be mentioned that there is kept one of the most significant Andy Warhol collections in the world and, besides, here you can have a look at European sculptures, Asian, African and Decorative Arts. It also has a restaurant inside, so if you are a bit hungry, you can have a snack quickly and then continue your excursion. However, remember that the Museum closes on Mondays and Tuesdays.
Continue sightseeing with Edgar Allan Poe House and Museum which are other exciting places to visit for the people who love his poetry and want to dip into the epoch of the 18th century. In addition to this, do not miss The Walters Art Museum and American Visionary Art Museum that will undoubtedly satisfy not only art buffs but everyone.
The best place for family and friends gathering is the Patterson Park where opens a panoramic view of Baltimore. The entrance is free, no one can disturb you, and you are allowed to stay there from dawn till dusk.
Most of the attractions, like the Maryland Science Center, the USS Constellation, the National Aquarium and the major sports stadiums are situated in the Inner Harbor, the main Seaport in the USA. You can start to discover the rest of the city from this point, and what's more, you can take a water taxi and look around by the sea cruise.
Among all the cities on the East Coast, amazing Philadelphia is my favorite!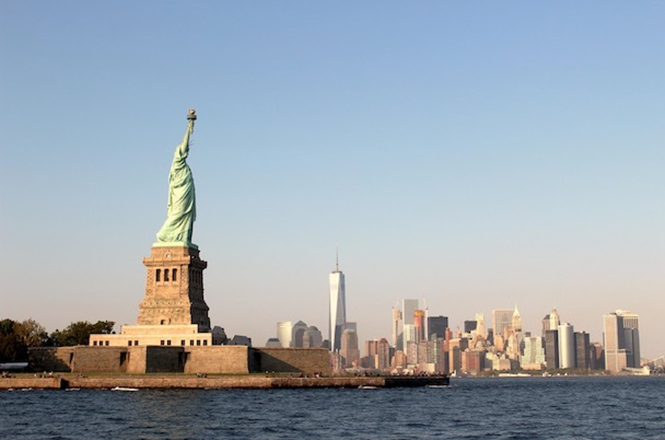 It is a well-known fact that Philadelphia before Washington served as the Capital of the United States of America. Philadelphia is the place where Declaration of Independence and the United States Constitution were signed in the Independence Hall. Philadelphia or Philly is the largest city in Pennsylvania with the population of 1.5 million people. Despite the fact, that this is a vibrant modernized city, you still can notice pieces of history. Spoil yourself with visiting as much as possible exciting places, for example, the Liberty Bell Center, which is in front of the Independence Hall, in the Independence National Historical Park. The Liberty Bell Center offers tourists informational video presentation that tells the bell's history. History of Philadelphia is fascinating, but if you take children, it will be more appropriate to visit Philadelphia Zoo, where 2,000 animals are residing. You will entertain, and your kids will be delighted, too. The Masonic Temple, decorated by artist George Herzog, is also worth seeing. It has seven meeting rooms each dedicated to the ideal forms of Architecture. I guarantee your spiritual needs will be satisfied.
Almost everyone once in a lifetime ever dreamt of visiting New York City. How can we deny the chance of going there? If I were you, I would pack the luggage now.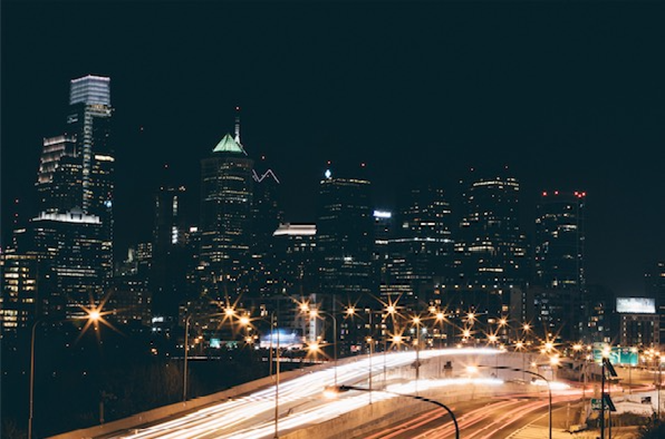 It is possible to talk about this city constantly. The city of dreams and hopes, it welcomes people of different nations and races, makes them happier and becomes home for almost everyone. Where can you find so many skyscrapers, if not here? All of them you can see in Midtown and Lower Manhattan. The One World Business Center is the biggest building in New York. It has 104 floors…Unbelievable thing! The Empire State Building with 102 levels will astonish you as well. But this is not the end of the list, be sure you will be amazed by their magnificence. Just walk on the Broadway and attend a Broadway performance, which is a must for every guest. Other places that will enhance you are the Statue of Liberty, the Ellis Island, the Grand Central Terminal, The High Line, the Brooklyn Bridge, the Brooklyn Botanical garden, etc. And this is not the end of must-see sites. It is impossible to distinguish which of the places are the most beautiful and magnificent in New York, but you should see all of them. Great variety of hotels and restaurants will happy to serve you in the best way. I can recommend you, for example, Royal Park Hotel and Hostel with fantastic interior and affordable prices (258 West 97th Street, New York, NY, 10025 United States). As for the dining place, have breakfast or dinner inside the hotel because dishes are especially delicious here. In addition to New York City – the diamond of the United States America, the last destination is not lagging behind and boasts its beauty.
I always save the best for last. So, Welcome to Boston also known as Bahston!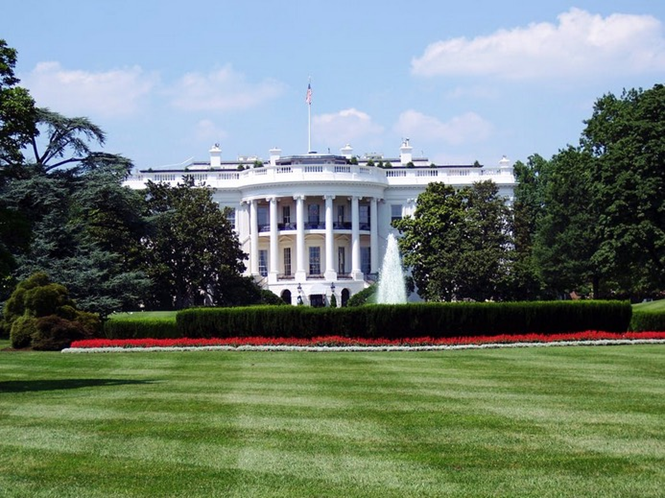 If this is your first time in Boston, Sky walk observatory is the best place to start to explore this city, because you can see whole of a downtown all of the historic area right below you. Boston never stops developing as other cities in the USA. For many visitors Boston's leading role in America's independence is a major draw, so walk the Freedom Trail to see city's most historical and famous places like Faneuil Hall Marketplace, the Paul Revere House and Old North Church. Boston is a very walk able city with lots of different areas to explore, for example, Boston Common is an excellent place for picnics with your friends and family members. It is a well-known park because of status as the oldest public park! Besides, here you can attend different kinds of events hosted here almost every day. Moreover, visit Isabella Stewart Gardner Museum, where you can look at the Italian masters like Raphael and Titian. Do not miss the Boston Symphony Orchestra, the Museum of Science, the New England Aquarium and the Boston Children's Museum.

Hope, you will enjoy the trip and will experience amazing emotions!

Read Also:

Tags: Bahston, Baltimore, New York City, Philadelphia, USA ESTA, Washington