Did You Know You Can Run A Vacation Rental Business Online?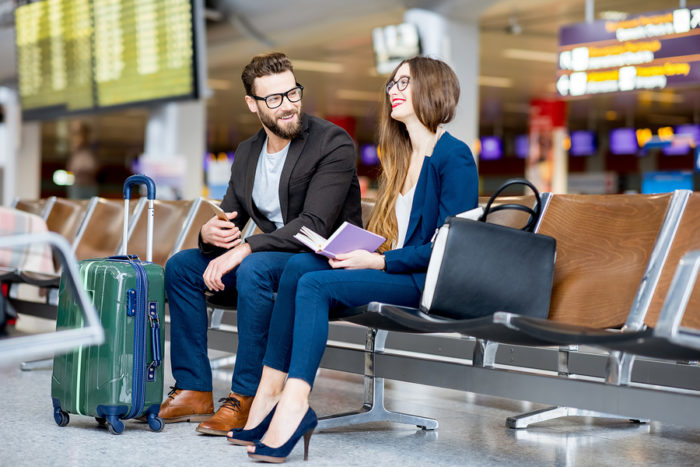 Now no business is easy even when you hear the words "online business". However, if you are lucky enough to have money to invest in property, the means to invest, or you already own a property/properties, then have everthought about getting into the travel industry?
I know what you might be thinking. Where would I begin to find people to rent my property for vacation purposes? For those of you renting your properties out on a monthly rental basis with a yearly rolling contract, the easy option is to use a property management company. They will deal with everything. Alternatively, local newspapers and other media outlets can just as easily help you connect with people looking for a place to live.
Yet, if I told you that you could triple the yearly income you make from your yearly contracts, would a little bit of extra effort in running a vacation rental business on your own sway you?
How is it possible to triple your property rental income?
Saying it is easy it not true. Nonetheless, think about how much people pay on a daily basis to stay in accommodation temporarily versus the amount someone is willing to pay on a monthly basis over a year. People rent houses because they can't afford to stay in a hotel every day (or at least the majority of us can't).
Now let's take this concept further afield and into the vacation rentals marketplace. Hotels are expensive, and for good reason. They have huge overheads to cover such as receptionists, electricity for lighting in the hallways and reception area, daily cleaning and so on.
On the other hand, someone that own their own property and does not live there can rent their property out on a short-term lease – 1 day, 4 days, 1 week, or fortnight with no need for full-time staff, or a lobby or hallway lighting not to mention an army of cleaners changing bed sheets and washing them every day.
Vacation rentals are a whole different kettle of fish. People that use them do not expect a cleaner every day, the hallway lighting is most likely paid for by the apartment block's building management, as well as the security – that is unless you own a house, then most of these expenses are not needed.
So where am I going with this?
Effectively, you can undercut local hotel prices by 20% to 30% by offering your place out as a vacation rental. You can charge a daily rate for people to stay in your home, and that rate accumulated over one year is almost always triple the amount you would receive for 12 month's worth of rent.
For example, if we go into the figuresfor my vacation rentals in Thailand. I purchased them pre-builds with the plan of renting them out on a monthly contract. The rate would have been around $500 a month. Then suddenly I discovered Airbnb.com. I saw people were renting their apartments out in my building for $30 per night in off-peak and $50 a night during peak periods.
Now all I know is that even if my apartments were booked for just 6 months of the year, I would still cover my $500 a month rental income, which would amount to $6,000 a year, which is around $16.50 a night to add a finer point to the subject.
Even in off-peak, when my apartments are only running at 50% occupancy, I make the same as I would from a monthly rental. I quickly learned that if no one has booked, I just reduce my price to $20 a night just to fill the apartments for a few more days – a price people can't resist – and last minute bookings as low as $15 a night. I make a minimum of $700 a month for 6 months of the year this way.
In peak seasons I make $1,500 from each apartment for 4 and half months flat without fail. My place is next to a quiet beach around 10 minutes outside of the main tourist area. There is public transport that costs just $1 per person to get into town. I also have an iPad on the wall with a Grab Cab application so my guests can order a taxi to pick them up and take them anywhere around the area.
Gaining Regular Customers And Giving Them Favorable Prices
Now my apartments are popular on all the big name vacation rental websites, I get bookings all year round. I even started to help my regular guests who continue to return year after year save 23% on the original price of the apartments. The reason for this is I use a website builder from Lodgify. I pay a small monthly fee and Lodgifygives me a really nice looking website that comes complete with its own booking engine so my regular customers can book my place directly with me.
I did almost nothing to set this site up by the way. It has a calendar, date searching system so guests can see which dates are available, and a full payment system. Plus, the way the site is designed, text and images are in predefined boxes, so I just click and update the content easily making my life hassle-free.
With all the big name vacation rental websites charging me 20% per booking and my guests around 3% for a booking fee, I introduce them to my own website now – in case they want to stay again. As I do not need to pay a 20% fee, I can offer my apartments 20% lower than the seasonal price to my regular guests. However, they do have to find me first via one of the big websites, then I build a repertoire with them to see if they are the kind of person I wouldn't mind being a regular guest.
Once I am happy with who they are, I introduce them to my website for future bookings. It's great for them because they get a discount and no booking fee. It is great for me because I still make exactly the same money.
My Advice About Vacation Rentals
If you live in an area tourists visit, or if you have money to invest, or own a property you can rent, then at least try it out for one year. There are plenty of guides out there that will help you understand how this industry works, how to manage cleaners after guests stay, and things such as key exchanges as well as how to be a great virtual host. Often I am traveling and do not always get to meet my guests, so I have to be a virtual host at times, which is something you learn to master as you gain more experience in the industry.

Check out the Lodgify Vacation Rental Guide for more information in how this awesome industry works.

Tags: Lodgify Vacation Rental Guide, Vacation Rental Business, Vacation Rentals