Best Places of India for Open Sky View Lover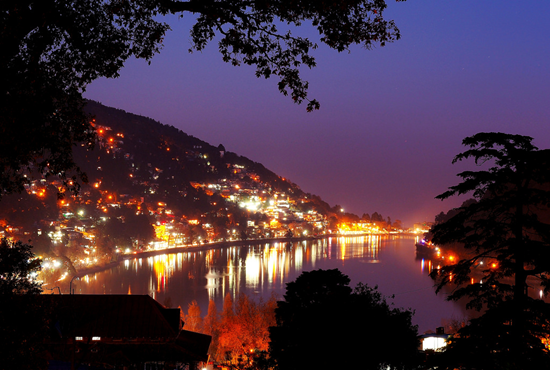 Open sky view and camp under the sky is not a childhood dream anymore. Say bye to hotel rooms and visit some of the best open sky places of India to explore your holidays with fresh air and nature's beauty. Here are some of the alluring places that will answer all your unbelievable questions. Plan a tour with more exciting things like ever before including bonfire, starry sky, fresh air, singing out with friend and more adventure. There is no better than Tamil Nadu tourism package which facilitate with all the exciting things better than any 4 wall luxurious rooms.
1. Nubra Valley,Ladakh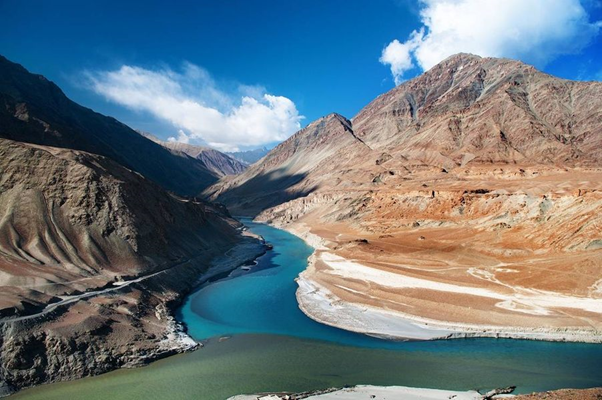 With no population is the noticeable characteristic of night sky view when you are visiting to Nubra Valley in Ladakh. A camper would definitely choose to have his tents open to gaze the beautiful night view. All you need is peace and beauty where the moon s up above the sky and the view from Nubra land is a peaceful night when you are going to enjoy your holidays. Nubra in India is the ultimate place that showers plenty of opportunities for a peaceful camping amidst flabbergasting serenity.
2. Sarchu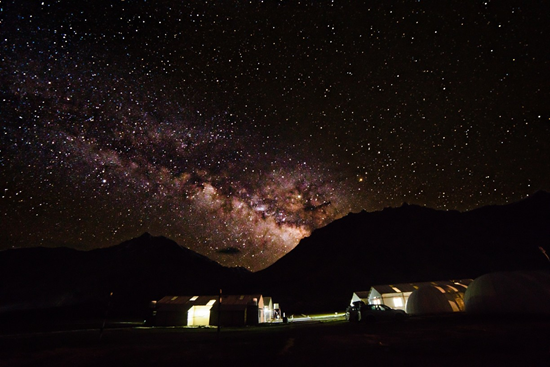 A major halt point in your journey from Manali to Leh is Sarchu, a challenging camping destination in India which is perched at an altitude of 4290 meters. The campsite is located 222 kilometres away from Manali and it also equipped with basic facilities. View of Sarchu is such a pleasant and eye catchy for nature lovers. The Talang La, one of the highest motor-able passes in the world is located here.
3. Rishikesh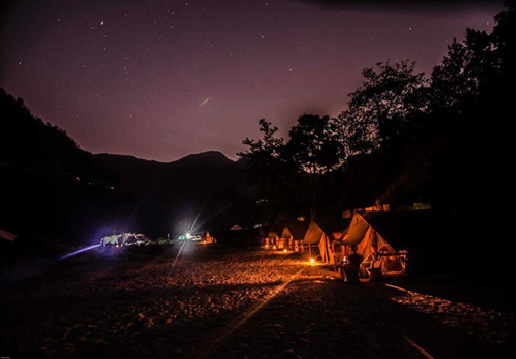 Rishikesh attracts rafting enthusiasts as it is in the foothills of Himalayas. One of the popular places to visit with rapids of Ganga and camp on riverside whereby visitors come here merely for the experience of living by the banks of the river. It also includes camping, river rafting along with trekking makes up just a few of many tempting experiences that too in a spiritual town of Rishikesh.
4. Nainital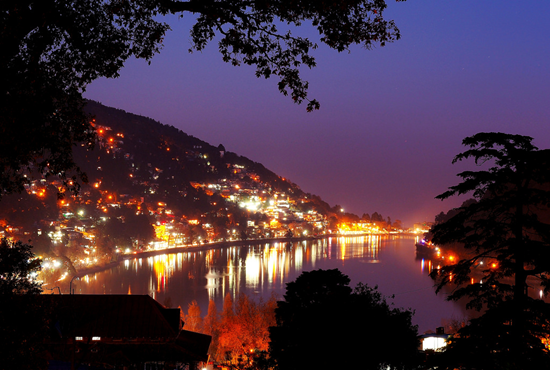 One of the coolest places of India to visit hills, lakes, mountains and scenery. Nainital is known for its weather, shimmering lake and natural beauty. Sound of Naina Devi temple bells are enough to guide anyone looking for the direction. Lake Naini is the natural reservoir of water which is known as bread and butter of Nainital. Naini peak, snow viewpoint, Hanuman Garhi, Eco cave Garden, Lands End are places where one should not come back without visiting.
5. Goa
There are a few places which can be counted on the finger where we wish to visit again & again & again. Goa is well known for the spectacular beaches it has. People from every corner of the world come to visit Goa specially to enjoy and relax on beaches, visit the church as an ideal place and nightlife at cruise tour describing their culture by navigation through tranquil backwaters and marine exploration. Maybe you like an idea to
stay on a Houseboat for a unique adventure including day-dating, sunbath & moonlight sightseeing. Usually, beaches have water activities to try for like parasailing, waterboarding, jet skiing and more.
6. Coorg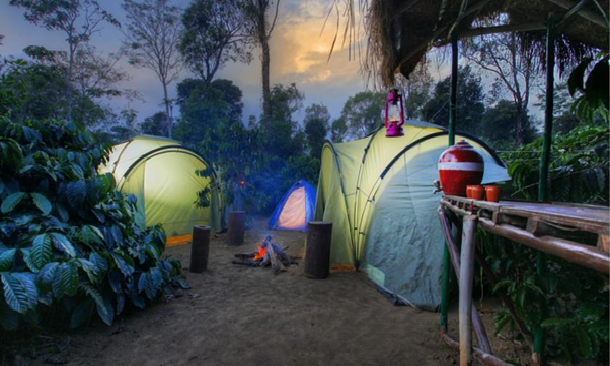 A part of Western Ghats with gushing waterfalls, seamless mountain peaks, the aroma of coffee, the thick Shola forest, and manmade trekking trails be likely to visit such a mesmerizing place. A paradise in South India is all about Coorg, where the incomparable view of night sight is possible. Coorg, known as Scotland of India is the famous place to visit near Bangalore. Lush forest tea, Misty hills, and cultivation of Coffee, orange groves breathtaking view have made Coorg unforgettable destination for holidays.
7. Munnar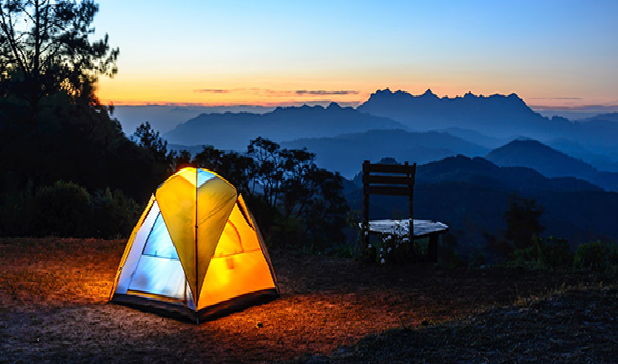 A dream destination to God's own country with its three mountain streams conspire to hold breath on a road uphill. It is located in the Idduki district of Kerala at 5200 ft above to sea level. As most people used to go in monsoon season which offers solitude and music of rain at the hill area with cottage and homestay facility. There is no such specific time to visit Munnar its evergreen place to visit with its pleasant climate throughout the year. Must visit the tea garden of Munnar and fresh air is one of the best things to mark for.
8. Solang Valley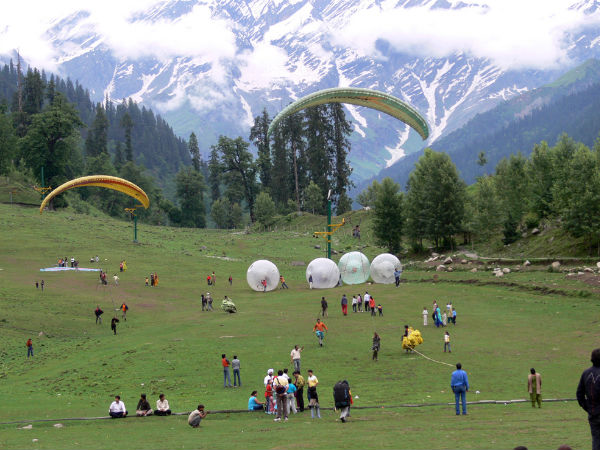 One of the popular places for paragliding and spot to pick up the nuances of the sport is Solang. It lies on the top of Kullu in the Himachal Pradesh state of India. The region is 14 km northwest to the very popular hill station of Manali. I turned into major sky destination with its high mountain slopes that turn milky white when it snows. Winter is the best time to visit Salong as it owns geography of the valley and heavy snowfall.

A travel lover would definitely choose these places with tents and open sky view throughout the night with the mountainous peaceful morning.

Read Also:

Tags: Best Places of India, Goa, Nainital, Tamil Nadu tourism package