Top 8 Famous Hill Stations in Uttarakhand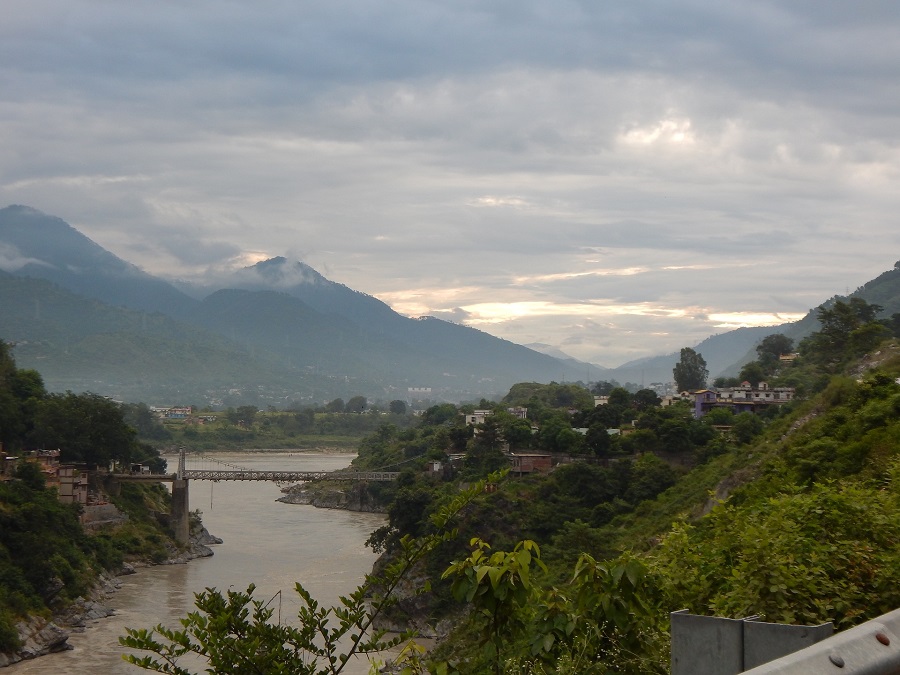 Vacations are synonymous with hill stations for most of us who seek respite from the heat characteristic of India's plains and plateaus. Hill stations, quite akin to the picture of fairylands Ruskin Bond's stories portray them as, are what we seek as dream destinations for our holidays. The salubrious weather indigenous to high altitudes, the misty mountainous beauty of Nature, the bird's eye views of verdant valleys, clouds so low we can touch and even pass through them, the trees that seem to reach further into the skies, the thrill of driving through meandering mountain roads, the myriad possibilities of treks its terrain offers – the charm of hill stations tempt us again and again into their mysteries. Let us list some such mesmerizingly beautiful hill stations in Uttarakhand.
Chopta
Chopta is nicknamed as Mini Switzerland and it truly lives to this title. Those who have explored the myriad mysteries of her terrain – the verdant meadows and evergreen forests would testify to the same. This village is frequented by trekkers on their way to Chandrashila Peak and Tungnath Shiva Temple. The stunning views of over 40 peaks the beautiful village offers would mesmerise anyone in love with Himalayas. The fact that the village isn't so internally connected by many modes of transportation is an added advantage for those who seek to explore the unadulterated beauty of Himalayas. The evergreen forests of pine, rhododendron and deodar which flourish in the hilly terrain and the immense biodiversity it houses makes it a treasure-house for nature lovers.
Auli
Auli is not just famous as a tourist destination but also as a centre for adventure sports. In fact, if you are fond of skiing, Auli is where you ought to travel to. Its skiing slopes are as much a favourite among professional skiers as among novices. The beautiful coniferous forests of oak trees, lush green meadows and Himalayan panorama are the highlights of Auli. Auli is also called as Bugyal, where Bugyal stands for the term 'meadows'. Auli lies en route one's journey towards Badrinath Dham, making it an ideal stopover for those on Chardham Yatra. Also, Auli serves as a ideal basecamp for those on their way to Nanda Devi sanctuary, Valley of Flowers and Gurso Bugyal.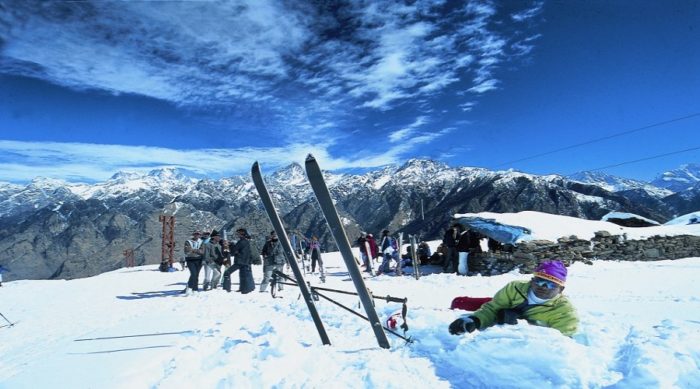 Mussoorie
Mussoorie is probably the most famous of all hill stations in India. Thanks to Ruskin Bond's stories, most of which make Mussoorie their backdrop, Mussoorie has become a true fairyland in our consciousness. In fact, Mussoorie also enjoys the nickname of "queen of hills'. The major tourist attractions in the hill station are Kempty Falls, Mussoorie Lake, Camel's Back Road, Gun Hill and Jwalaji Temple. A walk among the many contours of Mussoorie gifts such astonishing views of Doon Valley. Also, the town carries many remnants of its colonial past with its many British bungalows and similar architectural remains.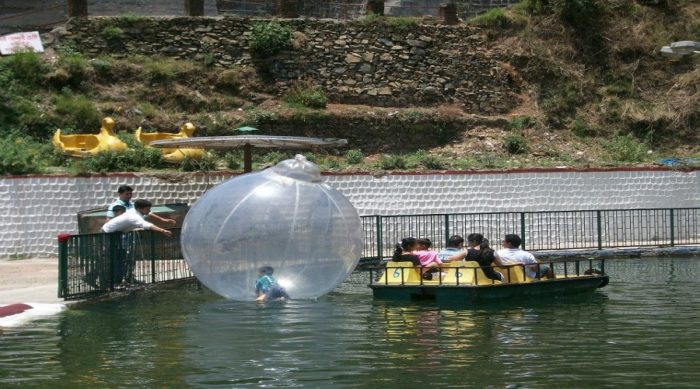 Nainital
Nainital is built around the beautiful lake in its centre. Boating is thus the most popular tourist activity. Recently the cable car fetching travellers till the Snow View Observation Point has become quite popular too. The hill station is not just popular among domestic tourists but also among international travellers. The town is also credited with much religious importance because the famous Shakti temple Naina Devi temple is located in it. Mythology has it that this is where the eyes (Naina) of Maa Sati fell. Thus, it is counted as one among the 64 Shakti peeth in India. The major tourist spots in Nainital are Naina Peak, Tiffin's Top, Land's End, Eco cave gardens and Kilbury Bird Sanctuary.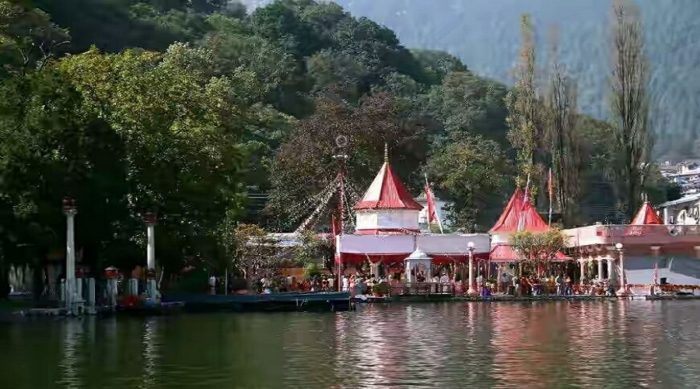 Dhanaulti
The rather smaller hill station of Dhanaulti is nestled between the more popular ones at Mussoorie and Chamba. Many escape to Dhanaulti to seek refuge in the quiet and serenity inspired by its alpine forests. The major attractions in Dhanaulti are its Eco Parks, Dhara and Amber. These Eco parks are the joint initiatives of the local youth and Uttarakhand Forest Department. The park protects patches of the beautiful Deodar forests characteristic of the hilly region. One can engage in minor adventure activities and even plant new tree saplings at its memory sapling plantation. Also, the famous Surkanda Devi Temple is located in Dhanaulti. One need to trek a bit to reach this temple, whose picturesque environ is as beautiful as a dream.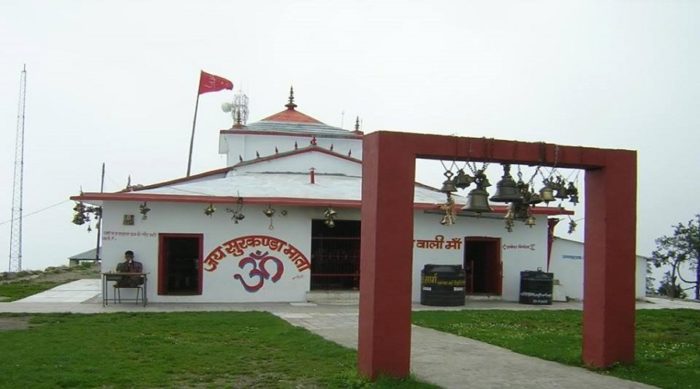 Lansdowne
Lansdowne is rather unusual for how quiet it is as compared to other hill stations which have become overly populated owing to their rising popularity. The hill station truly preserves the peculiar charm indigenous to its location. The many view-points in Lansdowne like Tip-in-top and Snow View offers amazing views of Himalayan topography. Since most of its administration is under Indian army, the hill station is less commercialised and much cleaner. But most mobile networks do not work here, except for BSNL.
Munsiyari
The name Munsiyari translates to place with snow. This hill station located in Pithoragarh district of Uttarakhand lives true to its name and even earns the nickname of Little Kashmir. The hill station is frequented by nature lovers, mountaineers, trekkers and glacier enthusiasts. This is so because Munsiyari acts as their ideal stopover for treks to Ralam glacier and Milam village. The beautiful hill station whose popularity is on the rise is located on the banks of the beautiful Gori Ganga River. Since many endangered bird species are found in its terrain, it has been designated as an Important Bird Area by Birdlife International.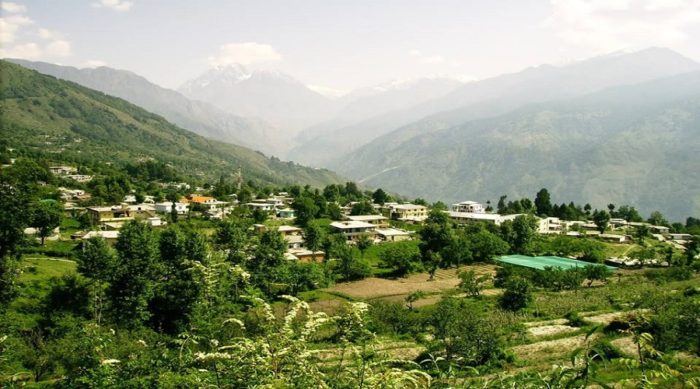 Binsar
Located about 33 km from Almora, Binsar is sought for the promise of solitude and serenity it offers. From its famous 'Zero Point', astonishing views of mountains like Nanda Devi, Trishul, Kedarnath Peak and Shivling can be obtained. Binsar is rather synonymous with its bird sanctuary, namely Binsar Bird Sanctuary. It houses over 200 species of birds and an equally staggering diversity of butterflies and reptiles. One ought to keep in mind that Almora region has two Binsar, one of which contains a famous Shiva Temple called as Binsar Mahadev and is about 70 km from Almora.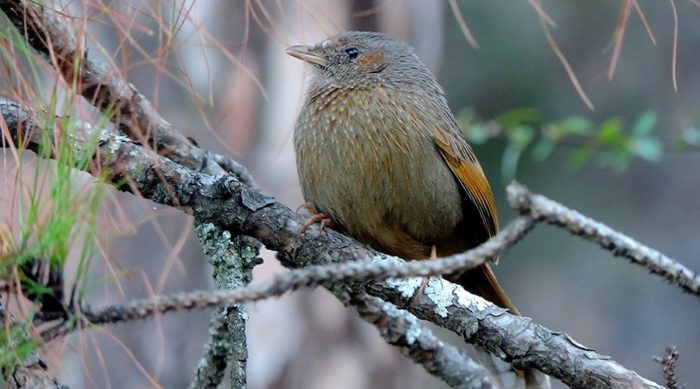 Tags: Hill Stations in Uttarakhand, Uttarakhand