What to See and Do on Your First Time in Cyprus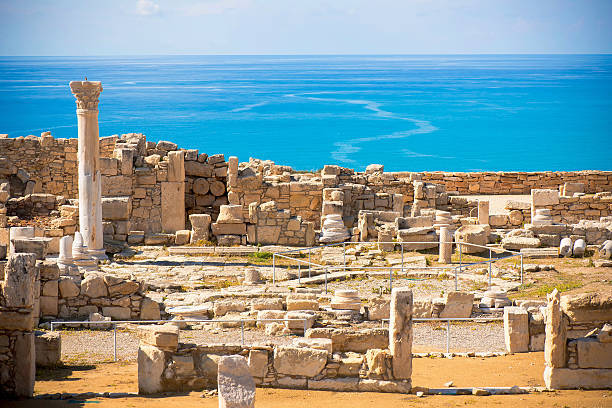 When picking your next vacation destination, one or more of your overseas options are the countries around the Mediterranean Sea. After all, these countries have good weather and are rich in tourist spots, attraction and most of all, history. One of the ideal countries to visit of that area is the island of Cyprus.
The island of Cyprus may be small in size but it is filled with attractions and sites that make a lot of tourists visit the island. Spending your holidays in Cyprus will be jampacked. Cyprus has mountains. It has ancient sites. It has colorful villages and lively cities. There are a lot of places to see and things to do in Cyprus and here are only some of them.
View the Sea at Larnaca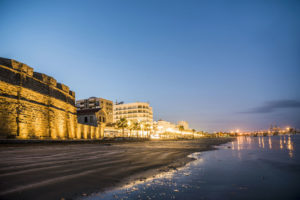 If you want to wake up to a view of the sea, Larnaca is the spot where you can stay for the holidays in Cyprus. Most of the hotels and apartments are facing the sea hens you have the opportunity to be accommodated in sea view apartments in Larnaca. You can feel the relaxing breeze of the sea at your window sill or veranda. You can also go to the nearby beaches. Aside from that, Larnaca is also filled with historical remains where you can freely visit. It also has shops that sell the main products of Cyprus like lace and wine.
These are only some of tourists spots that you can go during your holidays in Cyprus. There are actually more like museums, famous ruins, beaches, sceneries etc. You can also join the locals in their everyday lives like wine-making, lace-making, chocolate-making, and pot-making. Basically, you will never run out of places to visit and things to do in Cyprus. These many reasons will definitely earn Cyprus a spot on your travel bucket list.
Stroll Around Paphos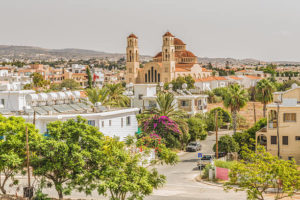 Nicosia may be the capital of Cyprus but Paphos is another large city worth visiting. Paphos is located at the southwestern end of Cyprus. It is divided into two parts: the lower and upper section. The lower section houses archeological sites and the beaches. On the other hand, the upper part is more of a commercial area wherein you can go dining, shopping or just strolling around.
Hide Away in Akamas Peninsula
If you want to get away from the stress of human civilization, escaping in Akamas Peninsula will thrill you. The said site is located at the western end of the island and it is pure nature. Legends say that this place is where the goddess Aphrodite bathe when she is on Earth. There are no people, no roads, no commercial sites, just pure rock landscaping overlooking a crystal greenish blue sea in Akamas. This place is perfect for mountain climbing and biking.
Be Mystified in Ancient Kourion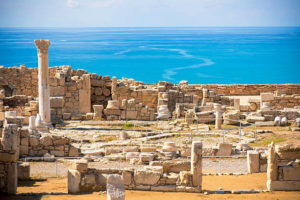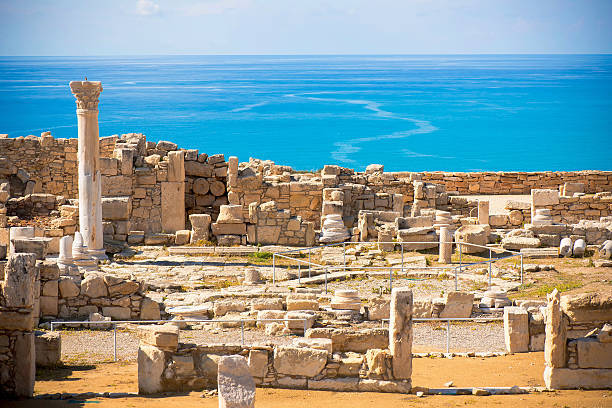 Cyprus is filled with historical sites that are now ruined today. One of the most mystifying historical sites is Ancient Kourion. It is wide ruin city. The theater and House of Eustolios are the most notable remains. What makes it a favorite among the tourists is because of the view. The historical site is overlooking the vast Mediterranean Sea. The sunset is also amazing to watch there, especially if it seems like it is sinking into the sea.
Go Beach Partying in Ayia Napa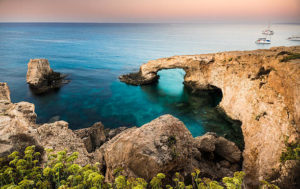 At day, Ayia Napa is like any ordinary beach area where you can sunbathe and swim. It has three most notable beaches: Nissi, Grecian, and Makronissos. But the nightlife in Ayia Napa is the main attraction. The area is filled with bars and clubs. Live music is everywhere. Drinks are available for purchase at every spot. It also gives off a youthful vibe among the visitors.
Recommended for you: 5 Tips: Packing Clothes for you Caribbean Trip
Hike or Ski on the Mountains of Troodos
If you find outdoor activities a good vacation idea, Troodos Mountains is the best destination for you in Cyprus. You can bike and hike in the mountains. During the winter season, you can ski on the numerous slopes of the mountains. Aside from that, the villages surrounding the mountains are picturesque. You can enjoy the peace the villages have to offer.