A List Of 13 Best Places For Photographers!
This world has many beautiful places that can captivate your eyes and you want to freeze them in your camera. These magnificent places are a paradise for photographers who want to capture the beauty of this world.
By taking assistance with Best Coursework Writing Service UK, Here I'm going to list some of the best places photographers would love to travel:
1. Paris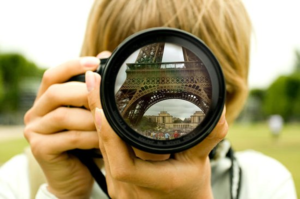 A heaven for photographers, Paris has everything that creates that "wow" factor. From natural sightseeing and pleasant weather to vibrant street life and wonderful people, Paris offers many reasons for photographers to visit this place.
You will find many points in Paris that will offer many panoramic views of this City of Lights. Of course, the Eiffel Tower should be the first on the list. But you should not miss out visiting the other wonderful places like Notre Dame Cathedral, Seine, Palace of Versailles, and Louvre Museum to name a few.
2. Rome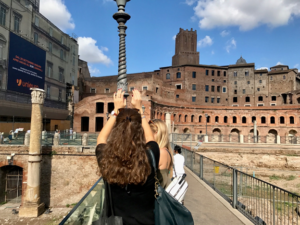 Artistic architecture, historical museums, and pleasant weather are some of the things that make Rome a "go-to" place for shutterbugs. Rome has a rich history that goes back to the Roman era. So if you want to capture Roman history in a moment then there can't be a better place than Rome.
Colosseum, Pantheon, Tiber, and Capitoline Museums are some of the best places that you can visit to get some good clicks.
3. Barcelona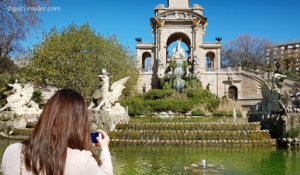 One of the best places for photography, Barcelona is famous for its magnificent architectural sights that can give you some best shots. Among the many majestic places of this city, the most notable include Casa Batlló, Sagrada Familia, Catedral De Barcelona, Marina Badalona, and The Magic Fountain. You can get some fantastic low-angle shots of the splendid architectures in this city.
4. Arizona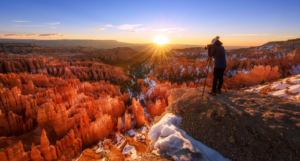 This place is a hotspot for nature lovers and adventurers. It offers a visual feast for photographers who want to freeze nature in a moment. Well, we all know the gigantic Grand Canyon which attracts thousands of tourists every year. But that is not the only claim to fame of this place.
There are many points in Arizona where you can get some extremely breathtaking views of this wonderful place. Some of the best points are Colorado River, Blue Mesa, Monument Valley, and the San Francisco Peaks.
5. New York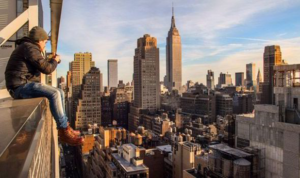 The skyscrapers of New York are one of the most iconic landmarks in the world. But that is not the only attractions for photographers. The city is famous for its vibrant nightlife that offers many things to capture in the camera eye. You will particularly get fascinated by the bustling street life of this city that can offer you some really wonderful shots.
Some of the best points of this city are Times Squares, Statue of Liberty, the Empire State Building, and the Hudson River.
6. Munich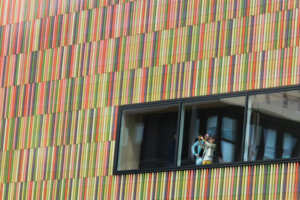 Whenever I think of Munich, I inadvertently think about its subway system. Without a doubt, this city has some of the best subway systems.
However, the capital of Germany has many fascinating places to inspire your imagination. It is a place where you can capture the soul of German culture and its history.
Munich U-Bahn, Friedensengal, Monopterus, and Marienplatz are some places to get the shots of your trip.
7. Giza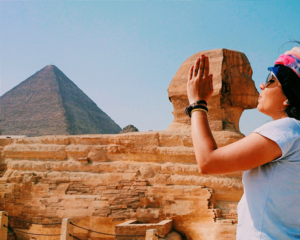 The iconic pyramids have been shot in many Hollywood movies and music videos. So if you have a taste for ancient photography then you should take a trip to this place. The only hurdle you can experience is the extreme sun exposure, so you will have to use a polarizer camera to offset the excessive effects of sunlight.
8. Machu Picchu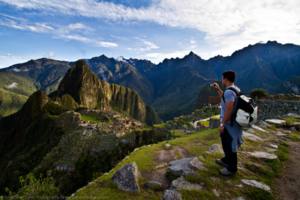 Situated at 8,000 feet above sea level, Machu Picchu looks captivating from an aerial view. But it is equally beautiful from the ground. This place was built around the fifteenth century and it has the archaeological site of the Inca temples. It is the best place for photographers who love panoramic views and want to get some wide-angle shots.
9. Santorini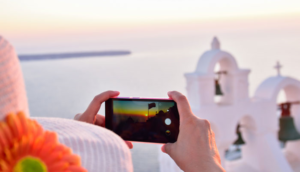 This one is my personal favorite. Santorini is perhaps the best place to watch the sunset and sunrise. Located at the Aegean Sea, this city has a typical Greek architecture that you want to freeze in your camera. This place is worth a watch during the morning and late evening when the sun rays surround this place and make it look surreal and stunning.
Ola, Emporio, and Fira are the highlights of this place where you can get ready to take some fantastic pictures.
10. Hawaii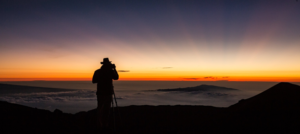 Hawaii is located in the central Pacific Ocean and is surrounded by several islands. This place has many sightseeing points to give you click some good pictures. The place is particularly famous for its starry sky that looks stunning during the night.
Besides, you can get some eye-popping pictures of the beach area where you will find people having a good time. Kauai, Maui and Big Island are some points where you can make good use of your camera skills.
11. Bora Bora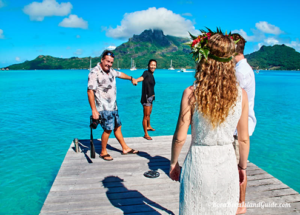 A part of French Polynesia, Bora Bora is a wonderland for tourists. It has some amazing sights that make this place worth a visit for shutterbugs. Whether it is pristine beaches, blue water lagoons, palm trees, or the coral reef, this place is a visual treat for the photographers.
Marara Beach, Mount Otemanu, and Matira Point are some areas where you can take out your tripod stand to get some good shots.
12. The Swiss Alps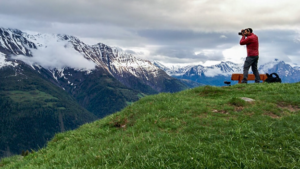 Imagine yourself 13,000 above the sea level in a freezing weather where you can stand behind a snowy background! Sounds cool, huh? Yeah, that's what The Swiss Alps is all about. No matter if you are an amateur shutterbug or a professional photographer, you can get some splendid photographs on this place.
The Breithorn Point is where you need to go to get a panoramic view of this fantastic place. The battery of your camera might drain out faster due to the extreme temperature of this place.
13. Loch Duich Island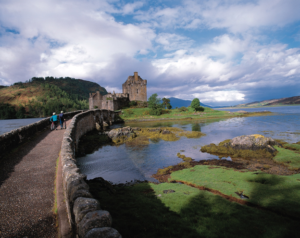 Loch Duich Island was constructed during the thirteenth century; this place is famous for Eilean Donan castle that gives many wonderful views that you want to store in your camera memory. This place is mostly deserted so you can get some great shots without getting distracted.
These are some of the best places for photographers. Let us know in the comments section what you think about these wonderful place.
Read Also: