Explore the Beach Town Dan Nang at the Bay Hotel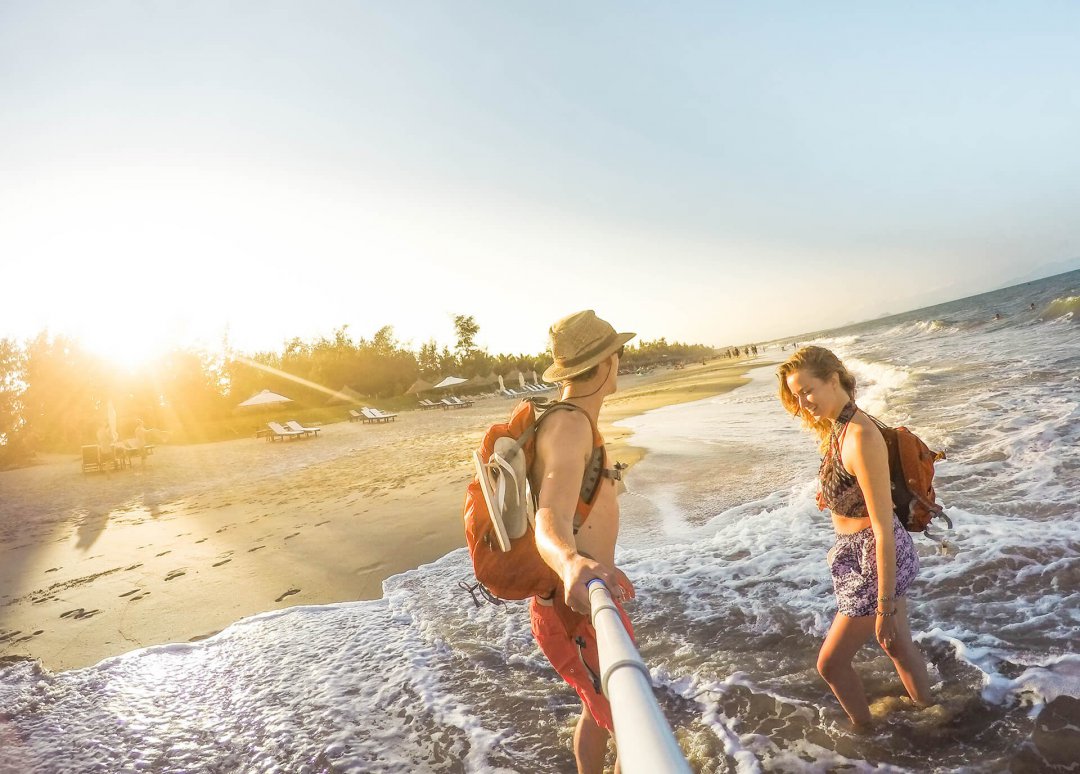 Da Nang City, Vietnam's economic hot spot attracts travelers across the world for its scenic and vibrant city energy blended with the romanticism of exotic beaches and unique food culture. The city is encircled by long mountain ranges on the west and vast ocean in the east makes it a picture perfect and an extremely quixotic destination worth visiting.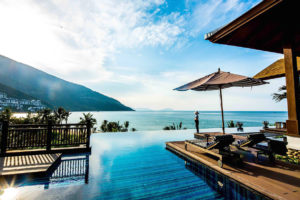 Adding to its bounty of nature, mighty Han River runs right through the middle of Da Nang, dividing the city into two distinct segments. At the west side of the river, the cosmopolitan city center is quite a place to spend some time. Alongside the river, you will find streets are dotted with stylish bistros, restaurants, and bars, further to the west you can explore booming commercial areas, peaceful neighborhoods, small shops, and cafés. The east side of the river has beach town feeling, this part of the city does not manifest the characteristics of a city, its lonely beaches and warm waters of the South China Sea rather express a sense of romanticism.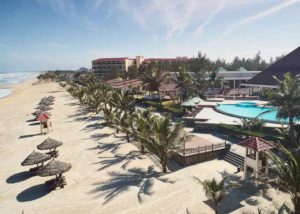 Parks and proms sprawling at both banks of the river provide the ideal break from the hustle and bustle of city streets. In the evening locals gather to socialize, some take strolls alongside the parks; you can definitely take a walk to experience its local flavor while watching the stream of tiny boats cruising their way up and down the river from the Warm South China Sea.
Few architecturally splendid bridges crossing the Han River make the city look monumental, with animated and colored lights dancing across their length and breadth; these bridges are sheer pleasure to watch. The famous Dragon Bridge starts on the west side of the river and ends at the other side. The bridge pulls crowds on weekend evenings to witness dragons head on the bridge spouting fire and mist from its gigantic mouth.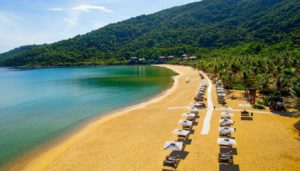 Da Nang offers a variety of food for your taste buds, along with its regional seafood; it also houses America, Italian, Chinese and other cuisine serving restaurants too.
If you are visiting the city for vacation or business trip, then Bay Inn, the best Bay Hotel Da Nang is the perfect place to spend your vacation, especially for a retreat in Da Nang, this hotel is ideal for its strategic location which acts as a center to all its prime attractions and important destinations.
The hotel offers three distinct accommodation facilities for different traveling needs; standard rooms are made to full-fill the demands of self-sufficient visitors with cozy, comfortable set up and minimalist design. Its deluxe rooms are exotic, lavish and ultra comfortable. Suits are perfect for family if you prefer to go with little extravagant facilities; it is equipped with all the amenities, even you can try a bit of cooking on its kitchen set up.
In addition, all our rooms have free Wi-Fi, LCD TV, Microfiber bedding, and free mini bar to wind up your tiredness. On our Lobby Lounge, you can taste some lip-smacking breakfast in the morning.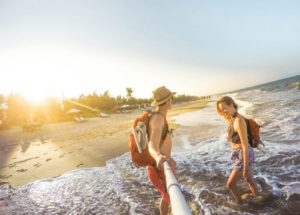 In proximity to Bay Inn, there are ample of places to explore and discover. Dragon Bridge is just 5 minutes walk from Bay Inn. If you happened to be on weekends, don't miss out the dragon firework.
Han market is a stroll away from the hotel, the market complex is in existence since French colonial era, and its legacy dates back to 1940s. This market complex is the hub for regional handy-crafts; you can also try some local cuisine in its food court.
Pham Van Dong beach considered to be one of the most romantic beaches in the world also has a lot to offer in summer, you can try your hands on paragliding, street dancing and kayaking in Han River.
Recommended for you:5 Tips: Packing Clothes for you Caribbean Trip
Take a walk for 15 minutes from Bay Inn, you will reach Asia Park that exhibits a delicate balance between modernity and antiquity by offering amusement rides, shows in one part and ancient centuries-old architect in other parts, the park spreads over a massive 868, 694 square meters and will astound you with its variety of characteristics.
Linh Ung Pagoda is another attraction located close to Bay inn, it houses a lady avatar of Bodhisattva, quite different spiritual manifestation, and this 67-meter high statue attracts a lot of visitors from nearby cities and countries as well.
Besides, Ba Na hills will be an awe-inspiring experience. Enjoy the ride on the longest cable car system in the world, watching the gigantic mountains, and mystic rivers flowing from the top will be a breathtaking experience. The Marble Mountains are in proximity, you can surely have a look at the limestone rocks if you prefer to go little more wild and adventurous.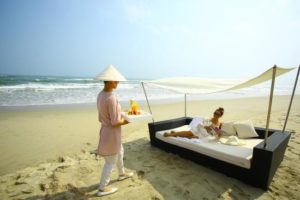 Are you wondering about nightlife here in Da Nang? Well, nightlife here in Da Nang is astonishingly flashy and trendy blended with the classiness of Vietnam culture, which will definitely transport you into a dramatic and profoundly melodious trance. Bay Inn is the best Boutique Hotel near Night Life as the famous OQ live music and dance bar is stone's throw away from our hotel, with beer garden and DJ spins happening all around the year, this bar has become the paradise for people who want to explore the nightlife. Furthermore, you can rock the dance floor of the largest discotheque New Phuong Dong which is mere 5 minutes walk from our hotel. To give a little twist and different flavor to your nightlife experience, you can visit Tuong theatre to have a glimpse of Vietnamese culture.
Our strategic location, facilities, services, and delicious food place us in Top 10 hotels in Da Nang list, to offer you maximum value for your money, we also have special packages, where you could save a substantial amount of money, browse through our promotional tab to find out suitable offers for your needs, eventually money saved is money earned.
Explore this picturesque and romantic city with a comfortable stay at Bay Inn, during your stay at Bay Inn, we will provide you with assistance in exploring the city, our cordial receptionists are trained to guide you flawlessly. Being in the hospitality, Industry we have understood the sensitivity of newness. While exploring Da Nang you can expect a jovial cooperation and smart service loaded with luxurious amenities and lip-smacking delicacies in our lounge, come and explore Da Nang with us at an affordable cost.
You may also like: Top 5 Reasons to Visit Whitsunday Islands