5 Tips for Business Traveler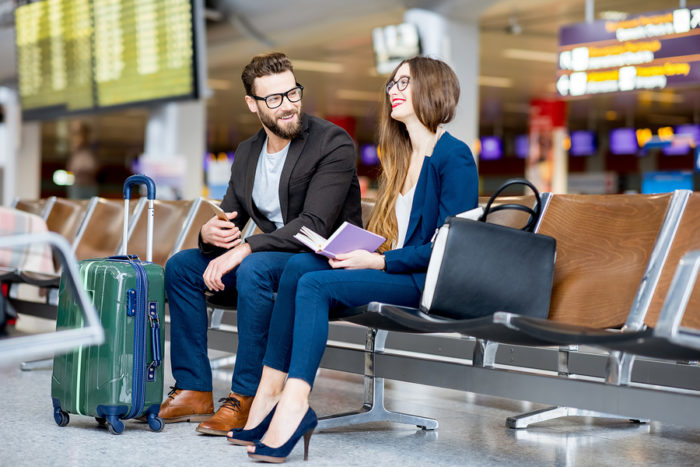 You will be the representative of your company. How you will behave will influence not only your image but your job. Travel planning should be done well, so do not risk forgetting the label.
Some tips can help you make business travel more relaxed and enjoyable. Here are some of them:
Packing
For a week-long trip for men, take 2 suits and 2 ties. As for shirts, take one for each day. Choose colors that match so you can combine to create a different look every day. The same rule holds true for women: to bring together key pieces.
As for footwear, take a sneaker, a neutral colored social footwear, 1 social footwear, 1 slipper and 1 boot or closed shoe if the destination has cold weather. Also attach accessories and bags according to the type and climate of the city.
Planning the trip
If the company offers to take care of everything, accept. If not, do it yourself. Take care of the hotel's reservation and means of transportation in advance. Search for transfers, addresses and times. Organize your documents. In case of international travel, take great care with the passport and take the vaccines that the country demands. You can travel with luxury trains of India like Maharajas Express, Deccan Odyssey, Golden Chariot and Palace on Wheels train.
Booking hotel
Look for a hotel that is easy to reach and easy to get to the meeting places. Also be sure to get a room that has all the necessary structure to perform your work. Some hotel chains have rooms designed for executives. These accommodations have a workstation with conference phone and high speed internet.
If meetings take place in the same hotel as you will be staying, book a meeting room and check if the hotel has a projector, microphones and all the structure you need.
Traveling with companions
Some companies do not care that their travel reps with their wives or children. However, it is necessary to separate the personal agenda from the professional agenda. Do not let the company get in the way of your lunch, dinner and other business appointments that must be strictly adhered to.
If the companion is your boss, do not be solicitous at all times. Good education and respect for the job is enough. Let him sit in the best place on the table and open the doors for him. That way, subtly, you will show that you understand the hierarchy without being annoying.
Controlling expenses
Watch out for the minibar bills. Do not exaggerate. You will probably need to account for your expenses while traveling. Always request invoices or receipts and note them to which you refer.
As for the tip, check with your company for this type of cost, as it will be of the non-justifiable type. It is polite to tip employees of hotels and restaurants. The more laborious the service, the higher the tip, but do not overdo it. In restaurants, the best practice is to give 10 to 15% of the value of the account.
Administering miles
Those who travel a lot accumulate many miles of travel that can be managed through mobile applications. Whenever possible, use the same data to accumulate more. And if you do not spend them and they are expiring, consider selling them. It can be a good way to get some extra money.

Business travel can be a great opportunity to meet interesting places and people. Knowing how to plan and organize your trip optimizes the time that can be used for leisure and rest.

What difficulties do you face in your business travels? Comment and share with us!

Recommended for you: Top 7 Restaurants You Have To Try In London Holidays

Tags: Booking hotel, business traveler, business travels, luxury trains of India, Palace on Wheels train