Proud to Be Mancunians: 8 of the Many Reasons Why the Locals Love Manchester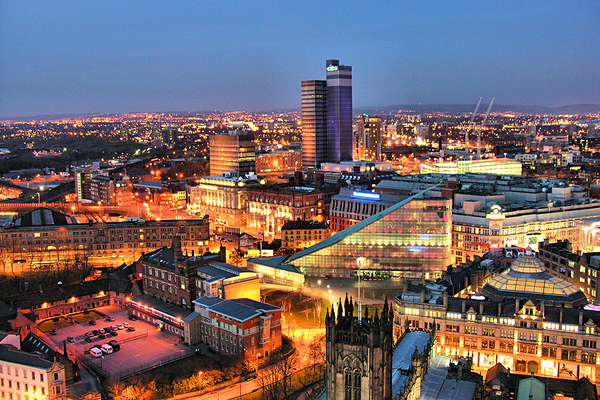 A city in Greater Manchester in England, Manchester is considered the second-most populated urban area in the United Kingdom. On another plate, it is in the third rank of the UK cities visited mostly by travelers and tourists–next to London and Edinburgh
Definitely, Manchester has always been that place which many people look forward to personally seeing and visiting. Just by its name, you will be curious, "What's Manchester? What's in it?" Photos, postcards and movies set in this famous city will even more make you dream of coming to this wonderful city!
With that, there are so many reasons and things that Mancunians (term for Manchester locals) truly love and find pride in living and showcasing their dear city! It's their homeland which they will always be honored to be in and glad to share to other people! Below is just 8 of the many reasons why Mancunians love Manchester and why foreigners should love the Capital of the North too!
#1 Technological Leader
Technology advancement and innovation are all around the globe, and Manchester is not letting itself do the least and be the least. As it has always been, this city is a mover and shaker in digital and technological industries.
Manchester, a huge hub of creativity, ideas and development ambitions, continues to work on its thriving technology industry. Latest statistics present the city being able to build and launch more than 7,000 tech companies and more than a thousand startups only in the year 2016. As it has always been a significant city, Manchester is included in the Top 20 European Digital City Index.
#2 Priority For Education
Manchester comes with an outstanding system of colleges and universities. There is a wide and excellent range of educational selections available for all ages. The city has been a friendly environment for both local and foreign students of every kind.
Mancunians are certainly proud because of the top UK schools located in their beloved city. That just provides stronger grounds for saying that Manchester surely offers and provides A-1 teaching and learning.
The University of Manchester is one of the most celebrated educational institutions in the UK. Other academic institutions include the Royal Northern College of Music, Manchester Metropolitan, The University Campus Oldham, The University of Bolton and The University of Salford.
#3 Food And Drink Delights
As you spend your vacation in Manchester, you cannot just have fun strolling all the way, taking photos and visiting tourist attractions. It's a must that you get a taste of the city's mouth-watering delicacies!
Manchester is home to different local dishes that will make you keep coming back to the city! It also showcases a diverse cultural landscape that emphasizes how the people appreciate the cuisines of the world and their foreign visitors too.
Some of the food places you should visit include Randall & Aubin Manchester, Hafla Hafla, El Camino, Hawksmoor, Dishoom, Baratxuri, 63 Degrees and many more! Also, part of an interesting Manchester history is that soft drink was originally made in it as a restorative health relief in 1908.
#4 Astonishing Architecture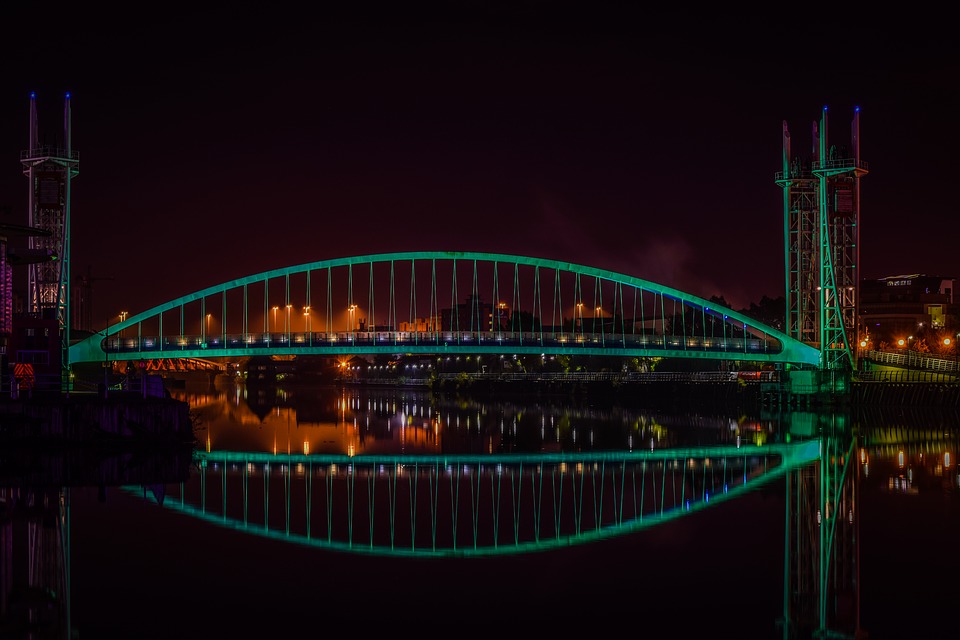 Architecture in Manchester will make you go crazy in the best way there is! Going to this city, you will have heart eyes as you witness that it contains an abundant array of amazing architectural styles and techniques.
Manchester has renowned architecture genres and forms like Neo-Gothic, Palazzo, Edwardian Baroque and Venetian Gothic among many others. This city is notable for the presentations and establishments of visually pleasing railways and canals as part of its remembered past.
Some of the buildings that will make you drool are The John Rylands Library, The Free Trade Hall, Manchester City Council and the Manchester Beetham Tower. You will find every blink a beautiful moment for even its streets, hallways, universities, malls, coffee shops, serviced apartments and hotels in Manchester are prepossessing!
#5 Legendary Sports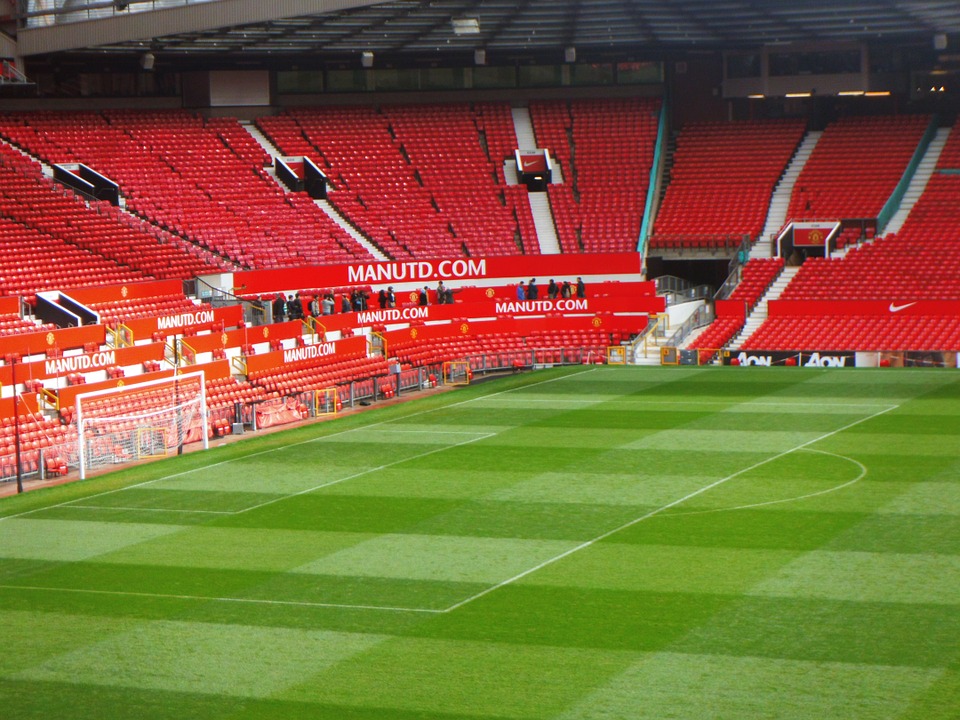 Manchester is at the heart of the UK sport! Sports is the aspect wherein the city is very much esteemed for! Football clubs Manchester United and Manchester City are based here; both are distinguished teams in the Premier League. Bagging home 66 elite honours, Manchester United is noted as the most triumphant football club in England.
#6 Love For Literature
A yearly celebrated the occasion, the Manchester Literature Festival is sought after by locals and tourists who adore the art of literature in Manchester. You can find a rich bunch of bookstores that sell even second-hand books and also libraries that will please your nose with the fragrance of books' pages!
Additionally, you must visit the Chetham's Library which has been continuously at work and service for book-lovers going to Manchester. Standing still as a free public library for more than 350 years, Chetham's Library is the oldest public library in the English-speaking world.
#7 One In a Million Music Scene
Manchester is the cream of the crop in the United Kingdom's music scene. Ever since the early centuries, this city has never disappointed the world for its awesome musical history that continues to this very age.
Even before the mid-1970s, Manchester's music industry had always been producing and introducing groups that definitely astound and stun because of their admirable talents, one in a million in this world. To name some of its most well-known music groups through the ages are The Bee Gees, The Hollies, Herman's Hermits, The Smiths, Joy Division, The Stone Roses, Happy Mondays, New Order, Wayne Fontant, Oasis, Freddie and the Dreamers and The Mindbenders. Some of these teams also knocked out others in American Billboard charts in 1965.
Manchester is home to numerous music sites that can house tons of people wanting to witness and hear great music given birth in the city. Manchester Arena is its largest music venue. Other locations include the Hacienda (formerly the most popular music venue in the UK), the Albert Hall (originally a chapel), the Deaf Institute (one of the hippest venues for a night of indie rock) and Gorilla (a chic club with good food and live music).
In 2018, the city was coined as the UK's rock and indie capital. Hosting a lot of live music shows than any other UK locale, Manchester has also been called the "Best Live Music City".
#8 Landscape
Manchester is as pretty as a photo in a postcard! Its picturesque views will make you fall in love with the Capital of the North! This city has waters around it, making it an even more delightful sight to see and be in. Heart-captivating views and scenery will surely take your breath away.
Visit Alderly Edge, San Carlo Bottega, Winter Hill and Chorlton Water Park for some of its grace! If galleries, museums, restaurants and hotels in Manchester are visually attractive, the city's gorgeous outdoor views will make you speechless!
>>>
Manchester For Its Men And Women
There are tons of reasons to love Manchester! In so many aspects, it just proves that it's never fading away however old or classic things are in it; it just keeps innovating while preserving the rich history that it has.
Without a doubt, Mancunians are proud of their grandeur city, Manchester.