FIVE PLACES YOU MUST VISIT DURING YOUR FIRST TRIP TO LOS ANGELES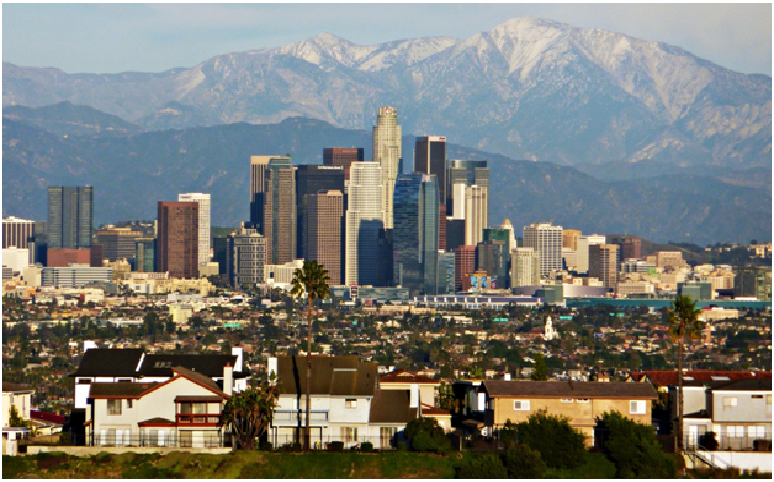 Located at Southern California, Los Angeles is the centre of USA's film and television industry. The city is an almost magical place to visit. With its iconic Hollywood sign, all the big-shot Hollywood studios and the ultra-famous Walk of Fame, Los Angeles is a dream come true vacation spot for every movie lover. From studio tours to amusement parks, from beautiful beaches to designer shops, Los Angeles has a plethora of things for you to indulge in. Spreading over 467 square miles, you simply cannot visit all the places and do all the things that L.A. has in store. However, if you are visiting this beautiful California city for the first time, then there are a few places in L.A. which you cannot afford to miss. So just book a Los Angeles rental home, and remember to visit these five places to make your first L.A. vacation truly unforgettable.
1. Disneyland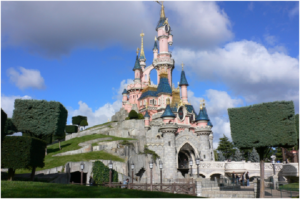 No matter how old you are, if you have any kid travelling to you or not, a visit to Disneyworld will always be a magical experience. You have to visit this enchanting wonderland during your Los Angeles trip. Dubbed 'the Happiest Place on Earth', a trip to Disneyland can be nostalgic, entertaining, romantic and exciting, all at the same time. The original vision of Walt Disney has now been paired with Disney's California Adventure, which showcases more recent Disney characters. You will get to meet the characters from your favourite childhood cartoons, go on thrilling rides and lose yourself in the world of Disney.
2. Hollywood Walk of Fame and TCL Chinese Theatre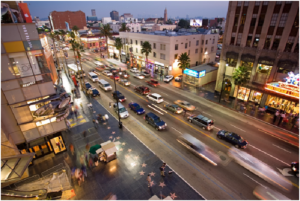 The Grauman's Chinese Theatre which is currently named TCL Chinese Theatre opened its doors in 1927. This iconic building is a great reminder of the excess of Hollywood's Golden Age. Go for a guided tour to learn all about the theatre from the enthusiastic guides. Another one of Hollywood's most iconic site is situated right here, the Hollywood Walk of Fame. This mile-long stretch along Hollywood Boulevard is jewelled with the handprints and signatures of over 1600 celebrities. These sites are truly must-visit places during your trip to Los Angeles.
3. Santa Monica Pier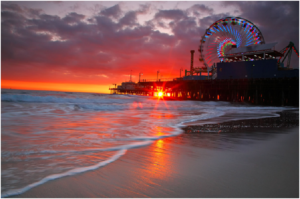 The Santa Monica Pier is also an iconic site known around the world, and you must visit this site to spend a relaxing day during your trip. Ride the famous Ferris Wheels, and take part in the dozens of games and activities that are happening around you. The sunset view against the iconic backdrop is also magnificent. It's a place full of fun-filled activities, and a trip to the pier will be well worth the time.
4. Universal Studios Hollywood
Universal Studios Hollywood is one of the most popular attractions of Los Angeles. You will get to go on various rides and amusements which are based on some of the most famous TV shows and movies. From Desperate Housewives to Sponge Bob Square Pants, from Psycho to Transformers – here you will find theme rides of many of your favourite shows and movies. There are a lot of roller coasters and thrill-rides too, to get your adrenaline fix.
5. Sunset Boulevard
Sunset Boulevard is one of the most iconic destinations in all of the USA. This palm-lined street still continues to live up to the legends, and visiting this place is a must for every L.A. tourist. Drive through the street to experience this embodiment of the classic and glamorous lifestyle of Hollywood, which served as a setting for several famous Hollywood films, including the aptly titled 'Sunset Boulevard'.