Top Things To Do In Goa – Surf, Sun, Sand and Sea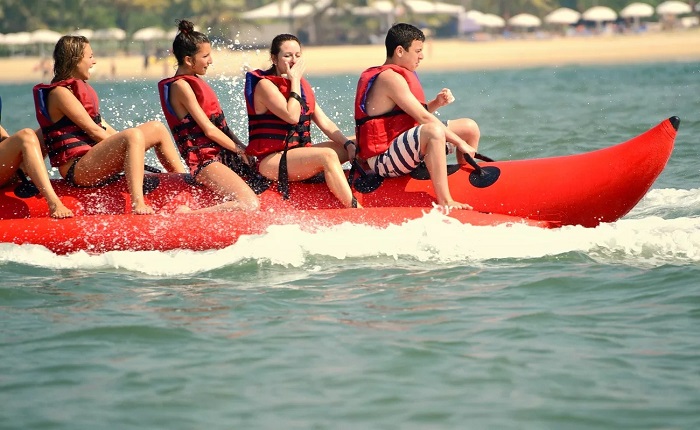 Goa is popular all over the world for the exotic beaches and nightlife, partying, beach side resorts, etc. Many tourists visit this place for all the fun filled adventure in this state touching the Arabian Sea. The fisher men culture goes alongside the celebrations and colors of exciting beaches. Ancient Churches, old mansions, Palm trees, festivals, casinos and nightlife mesmerize travelers.
These are some top Tour Attractions especially if you are a first timer to Goa: Surf, Sun, Sand and Sea.
1. Banana Boat Rides
Jet Skiing in Goa is popular as much as the Adventure water sports like para-sailing, water scooter, scuba diving, etc in several beaches. But nothing can be more fun and excitement than the Banana Boat Rides in Goa. Roughly six members wearing life jackets are taken on an inflated banana shaped speed boat. Don't worry if you get flung into the surf; just go back and re-start the boat ride.
2. Anjuna Beach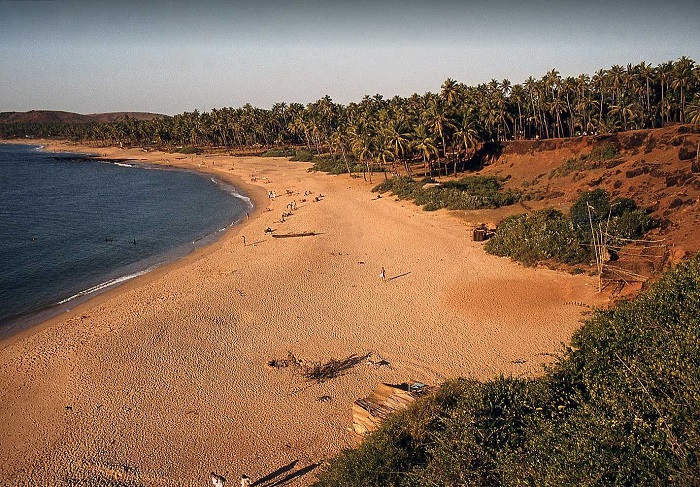 This is a visitor's favorite place if you're traveling to Goa for fun and frolic. There is no better place for the happening nightclubs and to sun bathe at the rocky shores with gleaming waves. This is also a great time to check out the beach side hotels, cuisine and food at the shacks. Shopoholics have an amazing time shopping at the markets including the Saturday Night Bazaar, Anjuna Flea Market, in addition to enjoying the thrill of water sport adventure such as para-sailing.
3. Aguada Fort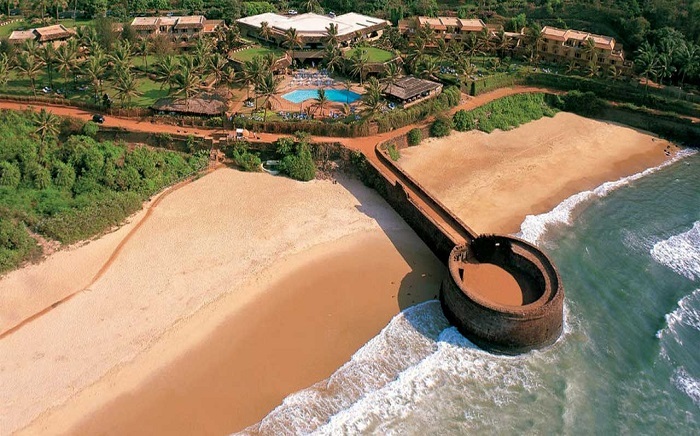 Goa has a number of unknown and popular beaches and there are incredible historical structures including the oldest church in Goa. Centered by the Candolim beach, Sinquerim beach and River Mandovi on different sides, this fort dates back to 450 years ago in the sixteenth century. It was initially a defense fort against foreign invasions and part of it is a Jail in Goa. There is also a functional towering lighthouse of this fort. It offers excellent views of the surrounding beaches and countryside from top.
4. Basilica of Bom Jesus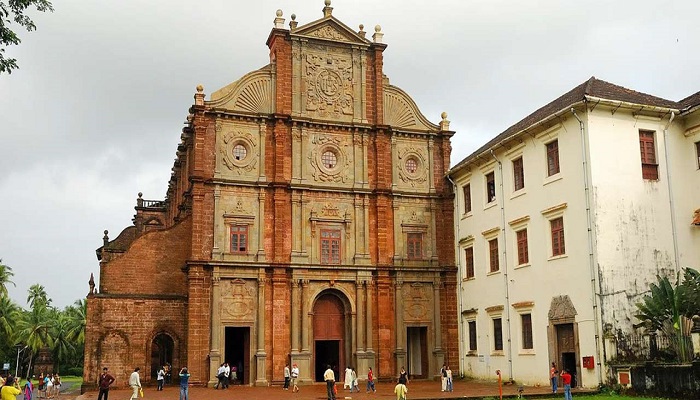 This ancient monument that dates back to sixteenth century is situated in Old Goa. Known for amazing architecture and splendid frescoes on the altar, it was first Minor Basilica in India. Many tourists come here as the remains of first saint to India St. Francis Xavier are laid here. Visitors to Goa make sure to visit this amazing historical monument which is an approved UNESCO World Heritage Site.
5. Dudhsagar Waterfalls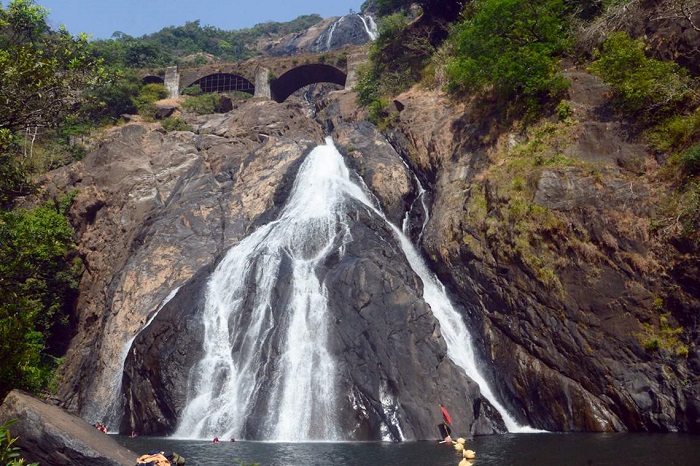 These 'Lake of Milk' waterfalls are situated in South Goa on the eastern border of Karnataka. This is a beautiful screen of white water falling down the rocks from nearly 2000 feet height. It is known as one of the highest waterfalls in the country. Witness the golden beauty in all its glory at morning time during sunrise. The waters of the River Mandovi get divided and fall down the high cliff forming milky white foam at the base. Due to raise in water level some paths to the base of waterfall is not allowed during certain months. The waterfall into the forests of the splendid Western Ghats is a breathtaking view you must see. Other interesting activities around here are swimming at the base pool and trekking through the jungles.
How to Reach Goa
Goa is connected with major cities of India via Road, Train and Air and can be easily access. If you prefer trains then there are several trains which connect Goa through major cities railways. If you want your trip luxurious then you must prefer Deccan Odyssey Luxury Train as this train is one of the most popular luxury trains in India having on board luxury amenities. But you must check Departure Dates of Deccan Odyssey, Fare, History, General Information, Facilities etc.

Tags: Aguada Fort, Anjuna Beach, Banana Boat Rides, Candolim beach, Dudhsagar Waterfalls, Goa, River Mandovi, Sinquerim beach, Surf