Top 10 Beautiful Secluded Romantic Getaways in Texas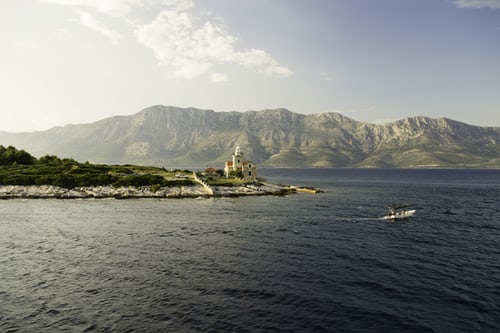 The key to secluded romantic getaways in Texas is finding a spot that's distant enough to offer shelter from the hustle and bustle of Texas' major metropolitan areas, yet still with enough modern convenience to allow one the opportunity to relax genuinely. If you need cheap flight Tickets, then visit the Delta Airlines Tickets site to save your time and money. As the following options will show, the Lone Star State is full of ideal locations for honeymooners, couples looking to rekindle the spark in their relationships, or parents looking for a brief respite from PTA meetings and soccer games.
Colorado Riverwood Retreat:

The Colorado Riverwood Retreat near Bastrop offers guests custom cabins outfitted with every modern convenience to make their trip more relaxing, complete with W-Fi internet access. The Retreat also offers a private beachfront area on the Colorado River for the enjoying swimming or watersports.
FoxFire Cabins:
Vander pool remains on of Texas' hidden gems, and thus, guests of the FoxFire Cabins can enjoy their Retreat in relative privacy. This remote location also features private access to the Sabinal River, where guests can relax and play with the water virtually all to themselves. The owners of The FoxFire Cabins honestly go out of their way to help make people's cares away. While the cabins do feature bathrooms and kitchens, there are no TVs or other electronic devices, and cell phone service isn't available. There, one truly leaves the world behind.
Paluxy River Bed Cabins:
Paluxy River Bed Cabins in Glen Rose offers easy access to the Paluxy with two-story cabins equipped with everything required for secluded romantic getaways in Texas. Aside from the standard features, each cabin has a hot tub, and guests also enjoy free continental breakfast every day.
White Owl Retreat:
Overlooking the beautiful Lake Travis in Cedar Park is the White Owl Retreat, a generations-old cabin recently renovated as an inn, offering couples the chance to enjoy a quick getaway. The owner is Native American, and as such, the grounds and décor display many Native American-inspired features that help to serve as a tribute to her culture.
Las Brisas Farm:
Near Fayetteville lies a quaint little country inn that captures all of the surrounding area's charms while still offering the big city's comforts and conveniences. Situated over 10 acres, Las Brisas farm features many beautiful gardens and outdoor rooms for activities. Guests also enjoy a delicious free breakfast every morning.
Log Country Cove:
The Log Country Cove on Lake LBJ offers lakeside living at its finest. Equipped with everything one would expect from a lake resort, guests also can take a dip in the pool or hot tub, or take a nap on a hammock in between enjoying fishing or watersports on the lake or the golfing, hiking and biking, or nightlife available in the area.
Paniolo Ranch:
For those looking for the quiet of bed and breakfast, the Paniolo Ranch in Sisterdale features not only overnight accommodations but a day spa as well. Couples can enjoy being pampered with the many relaxing massages and treatments available at the day spa and then head back to their rooms to enjoy a bottle of champagne before dinner, which can be served in the room or enjoyed in the outdoor dining area.
Patrick's Pastures:
Located on Heart Island in Denton, Patrick's Pastures is a terrific bed and breakfast option for those looking for secluded romantic getaways in Texas. Guests enjoy all of the ambiances that the island has to offer, including picturesque fountains and waterfalls. Those looking for diversion can enjoy fishing or a game of billiards in the inn, while those wanting to unwind can do so in the hot tub. Breakfast can even be served in bed is desired.
Lajitas Resort:
Anyone looking for a trip full of activities should consider the Lajitas Resort in Lajitas. They offer various options, including ATV tours, rafting on the nearby Rio Grande, horseback riding, and golf. The nearby Big Bend National Park also offers other things to do for those looking for adventure. After a long day of playing, guests can return and enjoy the Resort's spa services.
Tranquil Sails:
Many couples, especially those with children, often can't find the time to escape even for an overnight excursion. Yet couples in such a situation can still enjoy some well-deserved R&R on a sunset cruise offered by Tranquil sails. This 2-hour escape onboard a luxury yacht on Lake Grapevine offers the chance to unwind a little with a loved one without needing to stay overnight.

Texas indeed does have it all. Relaxation can be found in its desert plains or by playing on its many rivers and lakes. For couples looking for secluded romantic getaways in Texas, there's no shortage of options for enjoying a first or second honeymoon destination or just a quick weekend away from it all. It is one of the most romantic places in the world.


Tags: Getaways in Texas, Romantic Getaways, Romantic Getaways in Texas