Best Destinations to Celebrate New Year this time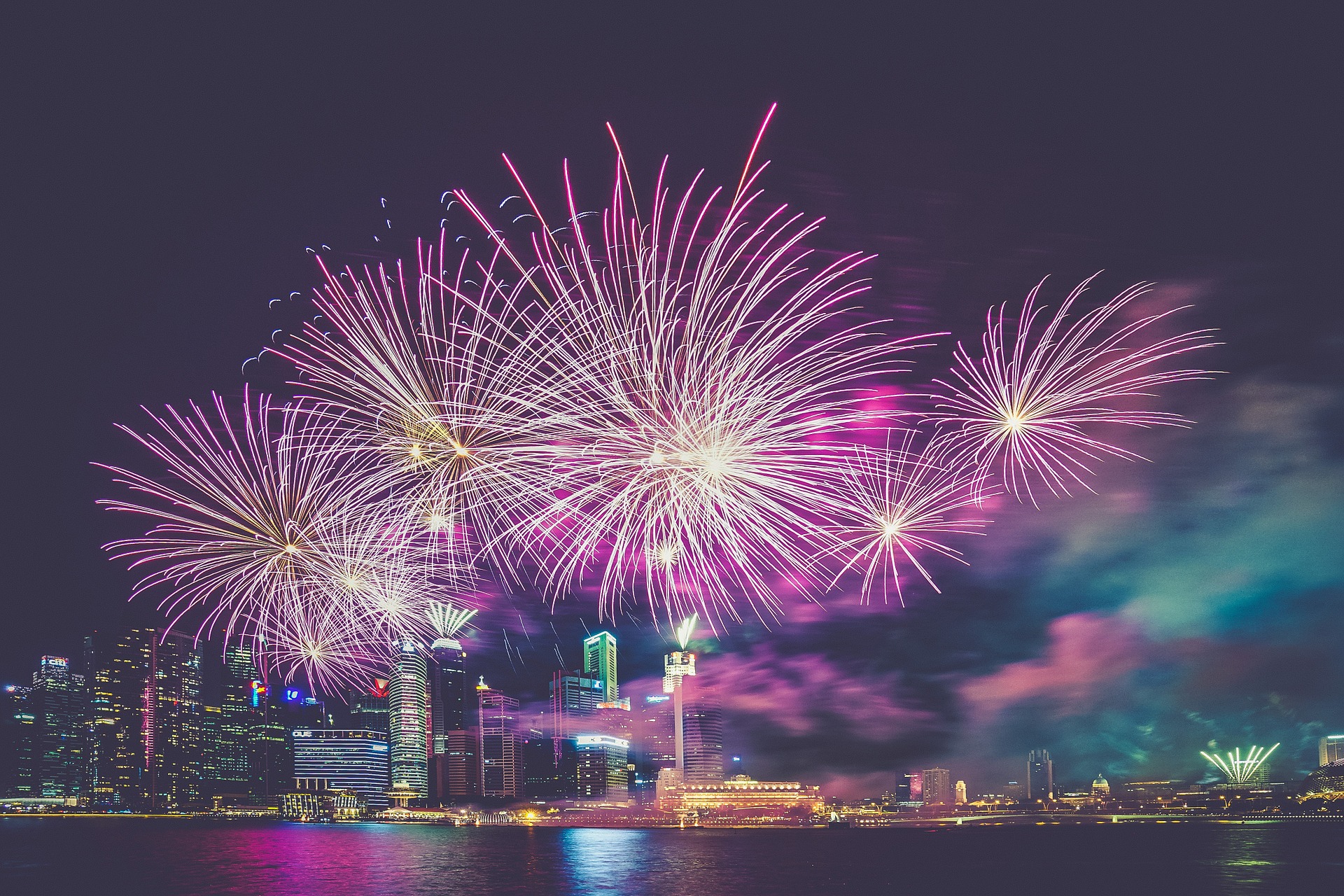 The new year is around the corner, and we all are quite excited about its advent. To make your celebrations more exciting and memorable, we are presenting you a list of destinations you can visit this time to celebrate your New Year.
1. Sydney, Australia
When celebrating your new year in Sydney, get ready to experience a bouquet of thrillful engagements. You will be amazed to see a brilliant display of fireworks, light shows, aerial flyovers displaying messages, and several other events at the Taronga Zoo.
2. Edinburgh, Scotland
A three-day long festival, popularly know as Hogmanay Celebrations will seize you in awe with fabulous fireworks displaying at midnight, music concerts hosting internationally famous artists, and people dancing crazily on the streets. The celebration also includes a dive into the freezing chills of the River Forth.
3. New York, United States
New year celebrations can't get better than this! Celebrity music acts, pyrotechnic light shows, tons of confetti dropped over you – all of this while trying to spot yourself on a TV screen.
4. Berlin, Germany
Berlin is one of the best destinations to spend new years in Europe. The streets of Berlin are crowded with millions of people, making the entire celebration even grander. Obviously, there are music, dance, noise, food, booze, beer, fireworks, magic shows, and what not to make this the best celebration around the globe.
5. Paris, France
Fill your New Year's eve with love, romance, and beautiful firework across the skyline at the Eiffel Tower. Follow the celebration with dancing on the streets and savoring on your favorite stalk of wine. With revelers swarming in, streets near this iconic monument virtually comes to life.
6. London, England
Situated along the Thames river, London always provides an extraordinary backdrop for New Year's Eve fireworks. The official staging area gets books quickly, but you can still enjoy the fireworks for free from hilltops such as Parliament Hill, Primrose Hill, Greenwich Park, and Alexandra Palace. Millions of people chant the countdown to Big Ben's strike of midnight.
7. Las Vegas, Nevada
From 6PM onwards, around 300 thousand people gather in the vehicle prohibited streets of Las Vegas for the craziest New Year celebration. Walk around, mingle with people, drink your favorite booze, and get awed by the magical display of fireworks; it's that simple!
8.Bahamas
One of the most beautiful beaches and the best destination to celebrate New Year is the Bahama islands. The savage parties in the Bahamas are full of fabulous party ideas. Masquerades, informal beach gatherings, parades, street performances, lights artists, carnival walks, the band walks, parties on the Bahamas are an exciting amalgamation of cultural folk and traditional celebrations.
9. Rio de Janeiro, Brazil
The New Year's Eve celebration in Rio will definitely blow your mind. Copacabana Beach- one of the most iconic spots in Rio de Janeiro hosts the world's largest and wildest New Year party. The party welcomes more than two million people on that 2.5mile stretch of sand. The celebration is marked by a tradition of wearing white and tossing flowers into the sea.
10. Hong Kong, China
This New Year's eve watch the world's most dramatic skyline light up with a impressive display of fireworks that ends with a dazzling finale – a gigantic pyrotechnical dragon whirling across the sky!

What are you waiting for? Finalize the place, pack your bags, and celebrate this New Year differently. Secure your trip with a travel insurance policy and stay worry-free all through the journey. A travel insurance plan is your only reliable companion while travelling on foreign land.

Tags: Australia, Bahamas, Berlin, Best Destinations, Brazil, celebrate New Year, China, Edinburgh, England, France, Germany, Hong Kong, Las Vegas, London, Nevada, New Year, New York, Paris, Scotland, Sydney, travel insurance policy, United States