4 US Landscapes that Will Amaze You This Winter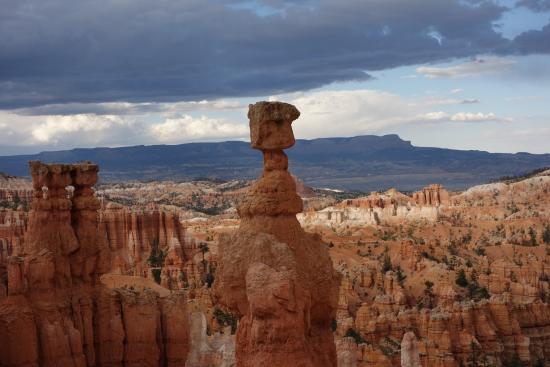 America has a number of amazing places that you can go to visit that will truly capture your imagination. Such places as the Golden Gate Bridge, the Empire State Building, and the St. Louis Arch are amazing man-made structures that will truly leave you breathless at the architectural design.
However, it is the natural beauty of the country that is by far more elegant. There are amazing places to see, as the natural rock formations and colors of such places as New Mexico, along with the spectacular views at the Grand Canyon, combined with such places as the Great Lakes truly provide a beauty that makes America second to none.
While beautiful, many of these places look even more spectacular during the wintertime. Here are four US landscapes that will amaze you this winter.
Kent Falls State Park – if you find yourself in the state of Connecticut, you may find no more beautiful destination than this park. With beautiful hills, and amazing set of rivers, and a waterfall, truly nothing captures the imagination and beauty of the world like this location. Add to it the fact that you can use local transportation or hire a Connecticut car service to get you to and from the park and you can make this an enjoyable day of beauty.
Niagara Falls – you don't have to go over these falls in a barrel to truly appreciate how fantastic they are. To see the beauty of the winter landscape around the falls with thousands of gallons of rushing water going by is truly something unique. On occasion, you can even see these falls completely freeze over, making one of the most beautiful views you will ever see.
The Rocky Mountains – the great thing about the Rocky Mountains is that you don't even have to get to them to enjoy their beauty. You can see this mountain range from hundreds of miles away, and it will still leave you captivated at how fantastic and beautiful they look. However, if you are able to get to the lower basin of these mountains it will not only help you to appreciate the beauty of this range, but leave you aghast at how early settlers are able to get through this range when all they have is a wagon and horses.
Thor's Hammer – maybe snow and freezing temperatures are year particular cup of tea. No worries, you can enjoy some of the most spectacular views you will ever find by visiting this landmark in Utah. To say that there is no place on the planet like it is the understatement of the year. You will be amazed at the rock formations, the colors of rocks, and the overall ruggedness of this landscape. Like the Rocky Mountains, you'll be wondering how people ever got through here, yet Native Americans lived in this area for generations.
While there are countless places to visit in America, these are for you surely will not want to miss.