Top 7 Destinations For Art Holidays In Britain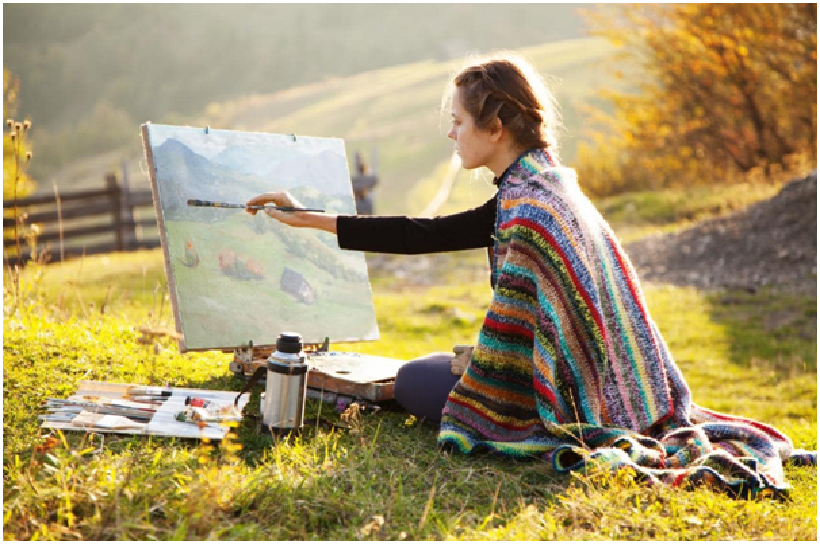 If you really wish to indulge your inner artist on your next British trip, make sure you have explored the best art galleries and the best art spaces across Britain.
Tate St Ives
This is one of the world's popular art galleries and art lovers from different parts of the world come to visit some of the best art work. This art gallery is also home of post-war modernism. This gallery celebrates both the modernists and the gorgeous surroundings that became the main inspiration for them. Some of the main modernists were – Terry Frost, Barbara Hepworth, Naum Gabo, Patrick Heron, Sandra Blow, Ben Nicholson, and Peter Lanyon.
The art gallery was opened in 1993 and at regular intervals, the gallery offers varied exhibitions and events of global modern and contemporary art. Tate St Ives is also responsible for managing Barbara Hepworth Museum and Sculpture Garden.
Yorkshire Sculpture Park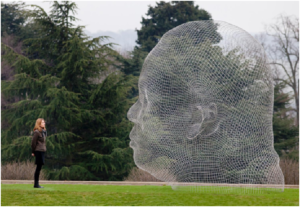 This is an international centre for modern and contemporary art. As an art lover, you get to explore over 50 sculptures in the open air by some of the best artists including James Turrell, Elisabeth Frink, Henry Moore, and Andy Goldsworthy. The best thing about this centre is that every year every art lover gets to discover something new in the form of dynamic events, pioneering education, temporary exhibitions, and community artwork.
Yorkshire Sculpture Park has also been awarded the Art Fund Prize for Museum of the Year 2014. Enjoy exploring the art work from some of the best artists under the clear blue sky, be a part of some stunning exhibitions, and enjoy once in a lifetime opportunity to involve in different events and activities.
The Wallace Collection
It is a national museum in the capital city of England – London. It is a dream for every art lover to visit this place. When you are at this museum, you will be thrilled by the extensive collection of fine and decorative arts (15th to 19th centuries). Here you will get to see displays including – nineteen Bouchers, Nine Murillos, Laughing Cavalier by Frans Hals, Nice Guardis.
The 28 rooms have collections from 18th-century painting, porcelain, and furniture. You will be impressed by the Four Armouries and Renaissance treasures. Here, you also get to witness an impressive collection of French furniture in the UK. When you are done exploring the masterpieces, make sure you dine in the glazed courtyard restaurant.
National Gallery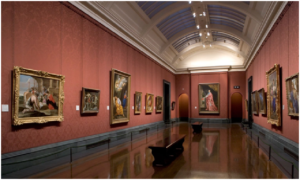 National Gallery is one of the major tourist attractions of London. This gallery showcases over 2,000 Western European paintings. This is an apt place to witness artwork by Botticelli, Gainsborough, Van Gogh, Leonardo da Vinci, Renoir, and Turner. You can also opt for free guided tours and there is also provision for audio guides available in varied languages. Discover how Eugene Delacroix influenced generations of artists from Kandinsky to Matisse in an exclusive exhibition – "Delacroix and the Rise of Modern Art"
At National Gallery, the galleries have following paintings on display -English paintings, Dutch paintings, Flemish paintings, French paintings, German paintings, Italian paintings, and Spanish paintings. National Gallery has certainly so much to see, so make sure you have ample of time.
De La Warr Pavilion
With glass windows, wavy bandstand, and sleek terraces, it won't be wrong to term this building as an architectural marvel. It was built by Serge Chermayeff and Erich Mendelsohn. De La Warr Pavilion also enjoys the status of being the first Modernist building in Britain. Whether you are visiting this place with your family, your beloved, or even you are visiting alone, this place is certainly worth a visit. Its gorgeous location (sitting on Bexhill Beach) also makes this place a must-visit.
It is a major centre to witness the best of contemporary arts. The Pavilion also organises lively exhibitions by both national and international artists, different kids' events, music gigs, and classical concerts as well both inside and outside the building. Once you are done exploring the best of contemporary art, you can enjoy light lunch, speciality teas & coffees, home-made cakes.
Sainsbury Centre For Visual Arts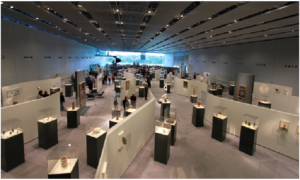 You will find this beautifully-built art gallery and museum on the campus of the University of East Anglia, Norwich, England. The building was designed by Norman Foster in 1978 and the building was listed as Grade II building in 2012. Get ready to appreciate an extensive collection of world art. Start off your exploration by visiting Living Area Gallery to witness The Robert and Lisa Sainsbury Collection. This is where you will get to see the art from Asia, Medieval Europe, Oceania, Greece, Africa, and Rome.
Moving on to The Lisa Sainsbury Ceramics Collection, this is where you will witness some nice collection 20th-century studio ceramics. The Sainsbury Abstract Collection gives you an opportunity to explore paintings from the post-World War II. The collection includes some of the notable artists including – Mubin Orhon, Jean Fautrier, and Charles Maussion.
The Anderson Collection of Art Nouveau was donated by Sir Colin Anderson in 1978. The collection includes the leading supporters of Art Nouveau such as Rene Lalique, Louis Comfort Tiffany, and Emile Galle. Moving towards the East End near gallery reception, you will get to see The Abstract and Constructivist Collection, it mainly concentrates on the non-objective concrete art movements of 20th century. This amazing collection has more than 400 works including architectural models such as reliefs, works on paper, paintings, multiples, and sculptures. Seeing its unique focus, the collection enjoys national importance as well.
Gallery Of Modern Art
If you have a liking for modern and contemporary art, make sure you have visited The Scottish National Gallery of Modern Art. There are two buildings – Modern One and Modern Two. You will find Modern One housed in a neoclassical building and it was built in 1825. This place is also popular amongst the tourists for its brilliantly designed sculpture park. Modern Two was built in 1833 and it was converted into a gallery to exhibit collections of Dada and Surrealist art and also the work by the sculpture Eduardo Paolozzi.