Adventurous Places To Go With Your Best Friends In North India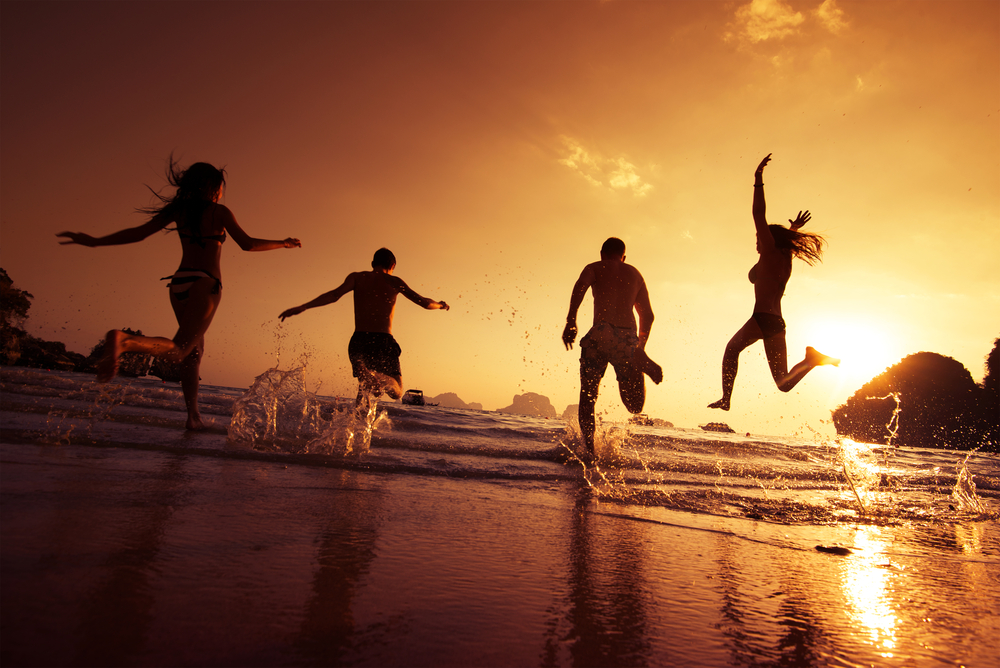 Well said by someone "Friends make the world beautiful". Well with this saying it's very clear that if you go for an adventurous trip with your friend you are going to have so much fun. A good company and a place to soothe your soul is what makes any trip worthy.
When you are with your best friend, you seriously don't need anything to get motivated or excited, they are more than enough to make you feel good every time. You will agree with us on this point that it doesn't matter where you go or at what season you are traveling if you are with your best buddies, you will surely going to collect loads of exciting and fun full moments.
India is one of the countries that I loved by travelers. India provides plenty of beautiful and interesting places to visit at every part, but today we have decided to explore some amazing destinations in North India. This is the area which has been very popular when travelers want to have some adventurous trip with friends. The mouthwatering cuisines, mesmerizing waterfalls, the valleys and the gorgeous mountains are some attraction which makes North India so much famous among travelers. Let's check out few marvelous places which you can consider when planning a group travel with your friends.
Manali-Leh Road Trip
There are so many destinations where you can enjoy the road trip but Manali-Leh road is the best and that's the reason why it is so much famous among travelers. With friends this road trip takes a different turn, it becomes more fascinating and interesting. You are going to soothe your soul in this road trip by taking a gorgeous view of mountains, the plethora of villages and interesting people. So start planning your trip and enjoy the scenic beauty.
Jim Corbett Wildlife Safari
This is the place where you will know how wild you are and are you a scary one or the brave one? Jim Corbett is one of the most popular parks across India and you will see the vast range of birds, animals and 400 species of flora and fauna. It's a perfect place to capture wild photographs and it's the best place for photographers. Open your eyes when you are taking a trip to this place as you may notice a Royal Bengal Tiger here. So get prepared to take a safari journey.
Chadar – The Frozen River Trek
A vacation with friends is not complete without trekking. Walking on a frozen river can be more fun with best buddies. We all know that Ladakh has so much to offer but this is one of the most thrilling treks you will ever experience. You will get a chance to visit Zanskar village with a gorgeous view of mountains and enjoy the walk near frozen Zanskar River. For people who love to capture every scenic beauty, for them, it's heaven on earth. You will witness a breathtaking sight with unforgettable memories with your buddies.
Rishikesh
This yoga capital of India is known for its soothing nature, holiness and plenty of options for adventure. This city has so much to offer and it is also blessed with Himalayas of Garhwal and Ganga River. As it is one of the oldest cities of India, this is why it has so much to offer to every traveler. People who want to have some sort of holy experience and peace or who wants to go for an adventurous ride, for every traveler it has something to offer. The tranquil ashrams, sacred temples, green forest and gorgeous ghats are some attractions for which visitors keep on choosing this place. You can also take some adventurous rides like Rappelling, Bungee jumping, River Rafting, and Trekking. So plan a trip and start exploring the place.
Markha Valley Trek
Markha Valley Trek and Tea House Trek are most popular among groups who wish to travel with friends. They offer mesmerizing landscape view with scenic beauty and greenery which is very hard to experience in the metropolitan city. The best part of this trek is that you can capture eye soothing view from the top of Gandala La. It must be on your travel bucket list when you are planning to go on a trek with your best buddies.
The above-mentioned destinations will surely be going to make your holiday worthy with your friends. Every destination has something interesting and fascinating to offer and when you are with your best buddies, every destination becomes captivating.
For planning a vacation what you need is a destination on your mind with some activities you want to do with your friends. Vacation packages are the best option when you are traveling with the group as they carry the entire requirement you want, from hotels, flights, adventure activities and many more. You need to choose or customize the package as per your needs and you are good to go.
Booking vacation package will be less expensive and it covers everything you want. We would recommend you to contact JourneyCook for your travel as they have some great holiday packages. Their team will guide you regarding the details you want in your package and will also create it as per your requirement. You just need to share the place and budget with them, so that they can help you out with your creation of the package. They are 24X7 available to assist you, so whenever your friends get ready for that most memorable trip, contact them at that moment and they will take care of your travel. Contact them through live chat, e-mail or calls and get your travel booked with satisfactory services.
It's the time to have a happy vacation with your friends and break the monotony of your life. Contact your friends and decide a destination, dates, and activities and then communicate everything with your travel advisor JourneyCook to have hassle-free booking experience and make your group vacation interesting, exciting and unforgettable.