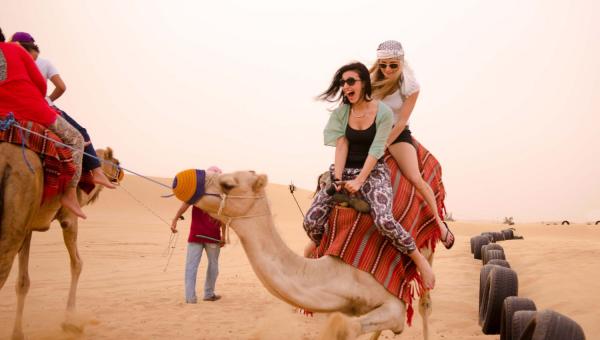 What To Know Before You Go On Jaisalmer Trip
Spending your winters in Jaisalmer Desert Camp could be very exciting and full of adventure and experiences. Witnessing the picturesque sunrise and sunset in the Sam sand dunes could be breathtaking. Taking the various safari adventures like jeep safari and the camel safari included in the Jaisalmer Rajasthan tourism packages, one can enjoy the desert and the wildlife in the natural way.
But is it not better to know about the place before you plan for the trip. Your friends and relatives who have been to the Jaisalmer desert Camp have already given you enticing feedback. It is now obvious that you are more interested in the place before the trip.
So here is all you should know before you go on Jaisalmer Trip:
1. Location: Jaisalmer is situated in the western Rajasthan region in the Thar Desert. The place is also close to the Indo-Pak border. It is about 558 kms away from Jaipur, the state capital and at a distance of 864 kms from New Delhi, the national capital.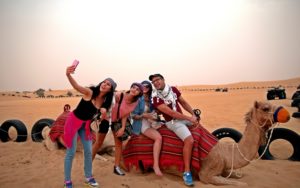 2. Reaching: Jaisalmer is well connected with all the major cities.
Airways: Jodhpur is the nearest airport for reaching the place.
Railways: The place can be reached from Jodhpur and Delhi by the railways. One may also consider travelling by 'Palace on Wheels.'
Roadways: Jaisalmer can be reached by well connected roadways from other parts of the state.
3. Weather: Jaisalmer experiences arid climate. Summers are very hot with temperature soaring up to 42ºC during the daytime, but winters are very pleasant.
4. Clothes and accessories you should carry:
Carry light cotton clothes that cover you fully to avoid sun tan and heat strokes during the summers.
For winter travelling, carry heavy clothing for the chilly nights. Light pullovers are okay for the daytime.
Carry an umbrella while you are shopping for the souvenirs and other items in the market.
A sun glass and a round hat with flat brim is a must for protecting the yes and the head against the direct sun rays.
A sun block or the sunscreen lotion may be required for the skin.
Do not forget the camera for capturing the beautiful moments spent there.
Carry a cushion for those bumpy camel rides.
5. Ideal Time: The ideal time for visiting Jaisalmer is from October till March. The period is pleasant for travelling and sightseeing. But the adventure sports and other activities are taken up by visitors throughout the year.
Prepare well for the trip with adequate knowledge about the place. Happy travelling on Jaisalmer Tour Packages.