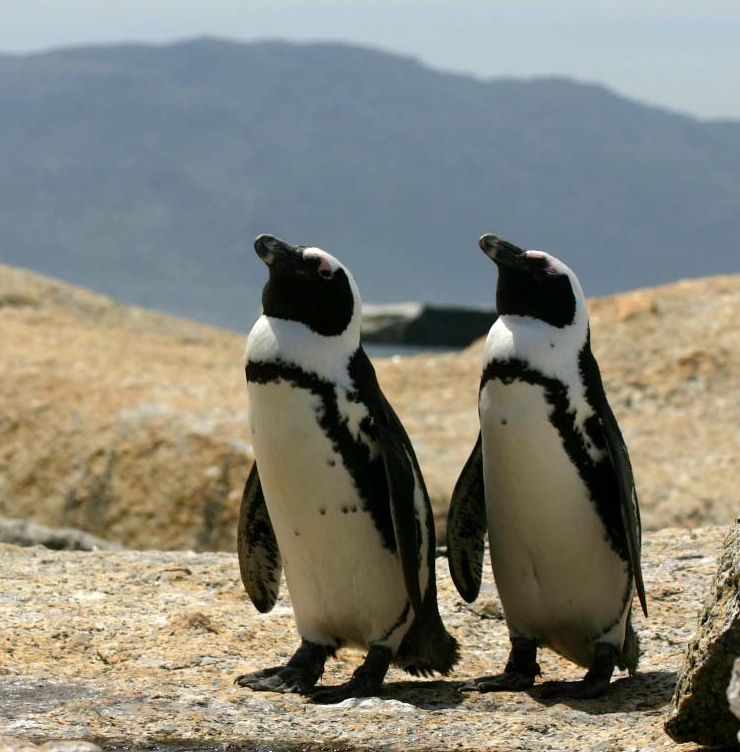 5 Things You Didn't Know You Could Do In South Africa
South Africa is a popular destination for people all over the world. A few things tend to stand out to prospective travelers, such as the chance to spend time in Cape Town or to go on a safari and see some unique African wildlife. South Africa is more than just these two attractions, however, and below are a few things you might not realize you can do there.
1. See A Penguin Sanctuary
You probably know that you can see all kinds of exotic animals on a safari in South Africa. You'll see lions, hippos, elephants, primates, and, in the right place, possibly even rhinos. You'll also see some rare birds and various deer- and buffalo-like creatures, as well as possibly crocodiles. What you probably don't associate with South Africa is the chance to observe penguins! South of Cape Town and on the coast of False Bay, Boulder's Beach Penguin Colony is one of the only remaining homes to the rare African penguin, and you're virtually certain to see them if you make the trip to the area. There are over 2,000 of them living there in a habitat that, as strange as it may seem to say it, is perfectly natural for them.
2. Walk The Cloudy Mountains
The "Cloudy Mountains" is the name given to the peaks of the Wolkberg Wilderness Area, which is a massive, beautiful natural area that's frequented by hikers, campers, and photographers. Packed with grassland, mountains, and clean waterfalls and natural pools, it's a peaceful area that can be explored to no end. There are various trails through the reserve, some focused solely on hiking and others involving campsites as well. Walking through this area can be every bit as impressive as, say, scaling Tabletop Mountain over Cape Town (a far more popular activity in tourism recommendations).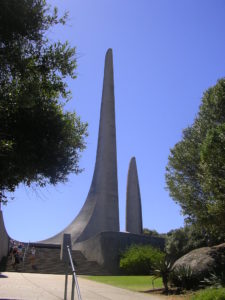 3. See A Monument To Language
There are innumerable monuments in this world, but not very many of them exist simply to celebrate language. South Africa happens to have just such a monument, however, and it's actually quite something to look at. The history of the main South African language – Afrikaans – has a fascinating history as a sort of derivative of Dutch. That history, complete with the various influences on the language as it is now known, is depicted through granite sculptures that make up the monument, culminating in a towering pillar or obelisk. Viewed from a distance, this main pillar shoots up above the trees and might remind you of the sort of landmark you might see in a fantasy film. Up close the monument is artistic, unique, and beautiful.
4. Play Games At Sun City
You could be forgiven for assuming that outside of main hubs like Las Vegas and Macau, casino tourism is dead. The gaming has migrated largely to the internet, and since software platforms are geared to provide the optimal user experience, there's not much left to be desired. People can find any games they want, at any time, and enjoy them without having to travel (or dress up for that matter). There are still some exotic casino resorts around the world that are about far more than the games, however, and one exists in the midst of a lush green landscape in Northwest South Africa. It's called the Sun City Resort and it's an incredible complex consisting of multiple hotels, a water park, safari options, restaurants, and of course plenty of games. It's an excellent retreat for anyone exploring the country.
5. See South Africa's Stonehenge
South Africa doesn't have any ancient structure quite as impressive as Stonehenge. However, it does have a "megalithic calendar," as some call the large stone arrangement, that some archaeologists have suggested may be the world's oldest man-made structure. That's quite a claim, and it's one that hasn't been verified. But it definitely makes this arrangement, called "Adam's Calendar," worth visiting. It isn't really much to look at but to even imagine the kind of history you're walking among is incredible. Even crazier is that this ancient monument wasn't even discovered until 2003.
Recommended for you: Best free things to do in New Zealand